thence the arrowhead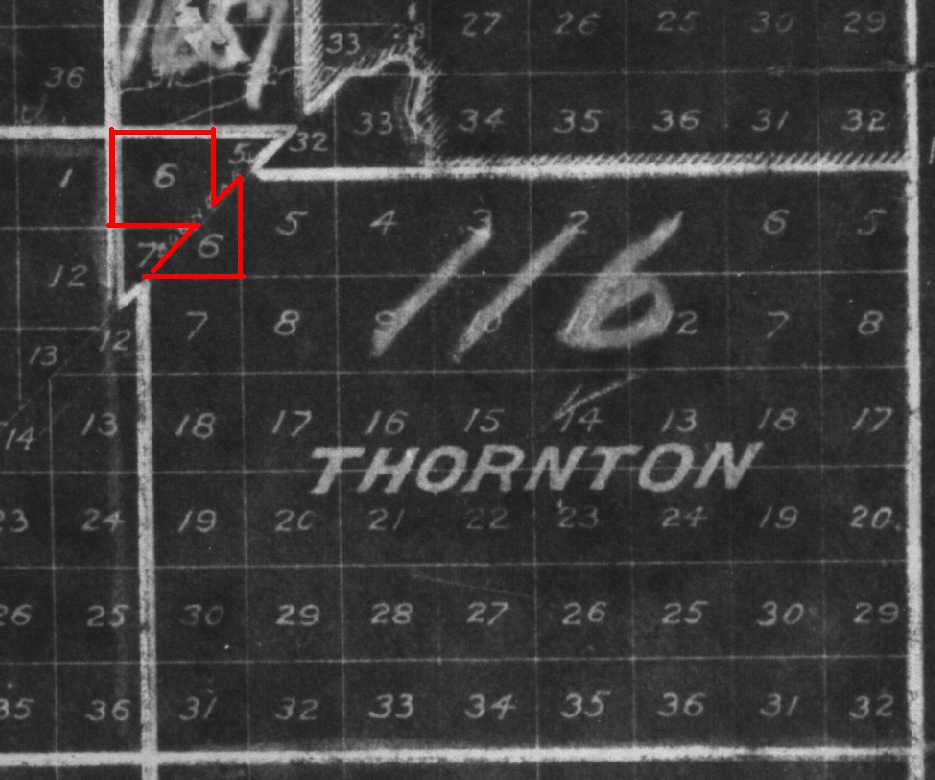 part of Township Map of Cook County, Illinois, 1904
Let's ignore the eastern two tiers of sections for the moment. If you were a big government muckymuck, you might create Thornton Township simply out of the standard "congressional township" of sections 1-36. Or is it simple? Sections 5, 6, and 7 are rather oddly shaped. So what? Sections are supposed to be square. Thornton is a non-Euclidian township, honig. I have laid off one section. That is the shape of a "square mile" in this universe.

Take the last step in your awakening.

Return to main maps page.

This page is at http://members.tripod.com/IanHistor/maps/thorn14.html.

Published 10th October, 1999.