thence the arrowhead!
<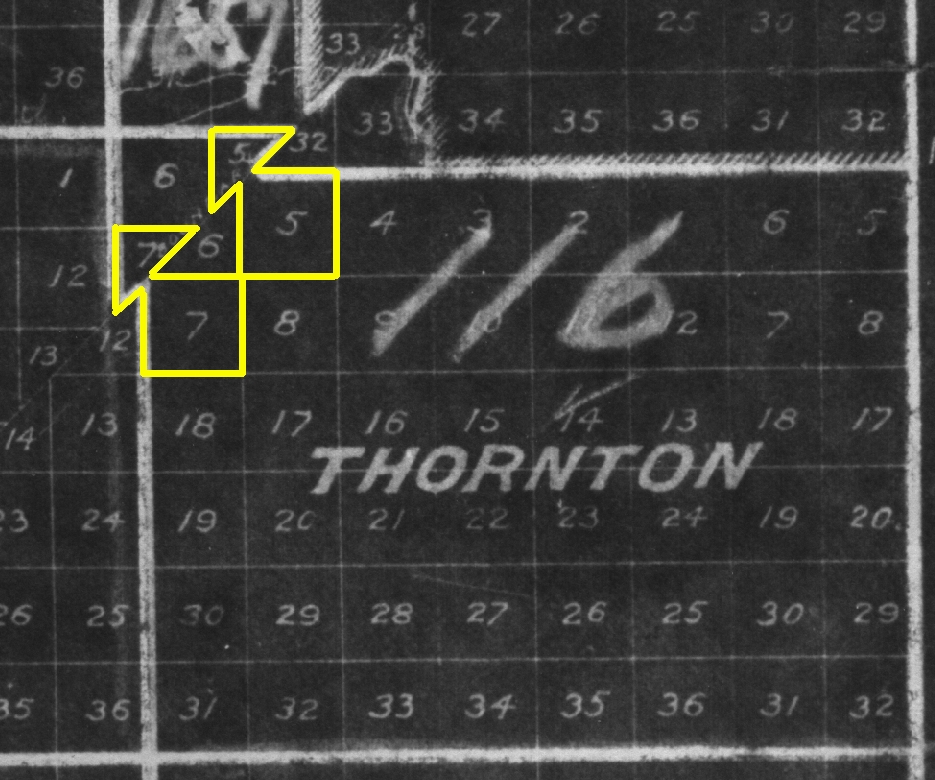 This is a portion of the official 1904 Township Map of Cook County.
Here I have laid off the other two oddly-shaped sections. You mean to say the little sliver of "5" northwest of the weirdo line is part of the same section as the almost whole square mile "5" southeast of that line? Yeah. Did this help any? Got it now, cupcake?

Return to main maps page.

This page is at http://members.tripod.com/IanHistor/maps/thorn15.html.

Published 10th October, 1999.