excerpt from -- AN IMPROVED MAP of the Surveyed Part OF THE Territory OF MICHIGAN By John Farmer, 1830.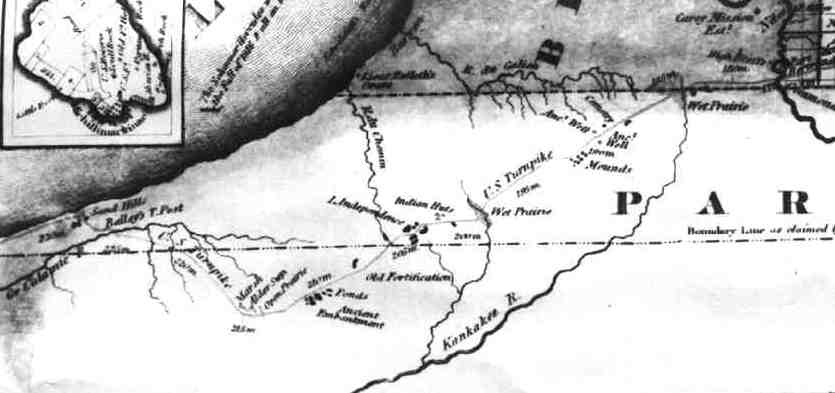 showing most of the Indiana portion of the 1825 federal road from Chicago to Detroit. More readable 52k version of this map.
Return to top of page. Return to the Chicago-Detroit Post Road. Visit the Indiana Historic Roads Foundation.

This page is at http://member.tripod.com/IanHistor/maps/farmer-1.html.
Posted 5th August, 1999.