Indiana State Boundary, Northwest Marker

| northwest face | southwest side | southeast face | northeast side |
| --- | --- | --- | --- |
| STATE LINE RETRACED BY ACT OF CONGRESS 1833 | BOUNDARY OF ILLINOIS | THIS MONUMENT IS 159.359 MILES DUE NORTH FROM THE WABASH RIVER AND 191.09 FEET NORTH FROM ITS ORIGINAL SITE. | BOUNDARY OF INDIANA |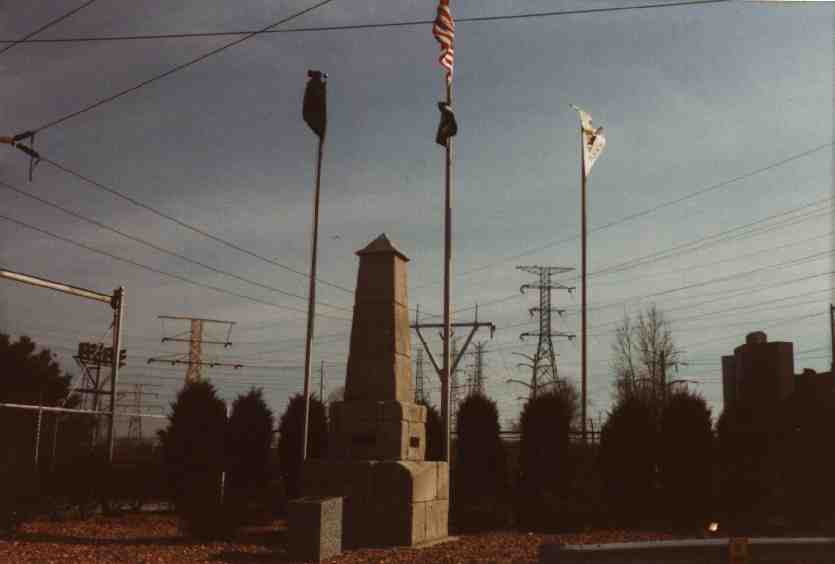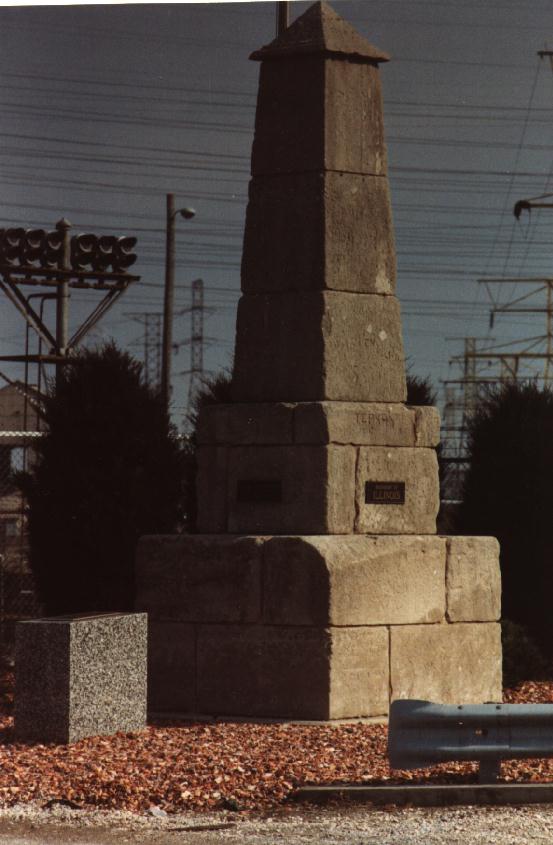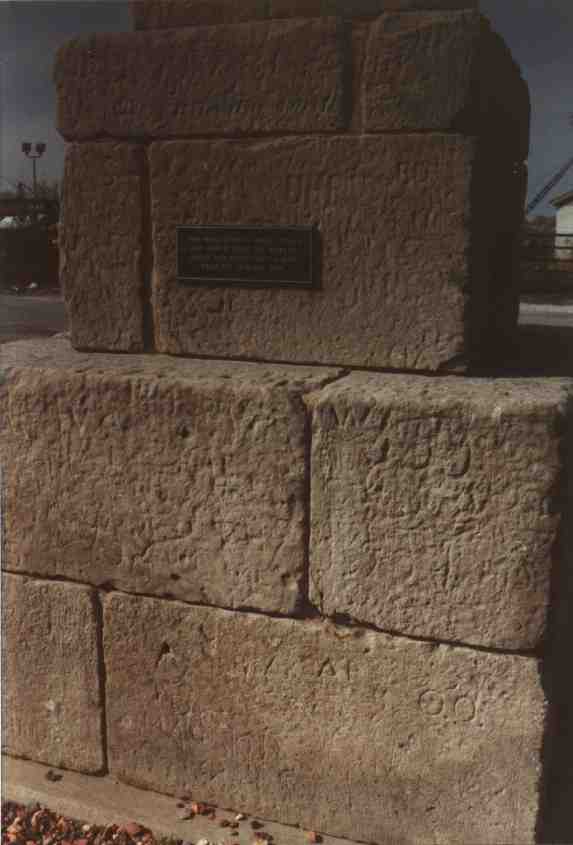 Three hundred feet south of Lake Michigan between Hammond and Chicago, stone construction, no visible markings.
So said Reports and Papers of Lake County, Indiana, Historical Association, Volume XII, 1966 (1970)
This monument was at the northwest corner of Indiana. Railroads and industry filled in Lake Michigan, leaving the obelisk inland from the new, man-made shoreline. The marker has since been moved 190 feet north of its original location, to stop people from trespassing across industrial land to visit it. It is now in the little Allen J. Benson Park at the entrance to the State Line Generating Plant. Although the power station is in Indiana, it is only accessible (by road) from Illinois.
April, 1994, photographs


Have you found this page useful or interesing? If so, please join the free Historians Club. We wish to have lots & lots of members so that we can have more features.

Questions, complaints, suggestions, additional links? Please e-mail the webmaster.

This page is at http://IanHistor.tripod.com/hlmkr/statelin.html.

This page developed 1st February, 2000. Updated 13th February, 2000.