MARQUETTE
JACQUES MARQUETTE BORN 1637 DIED 1675 A FRENCH JESUIT PRIEST ONE OF THE EARLIEST CHRISTIAN TEACHERS OF THE AMERICAN INDIANS LANDED HERE AD 1673 IN COMPANY WITH THE FRENCH EXPLORER LOUIS JOLIET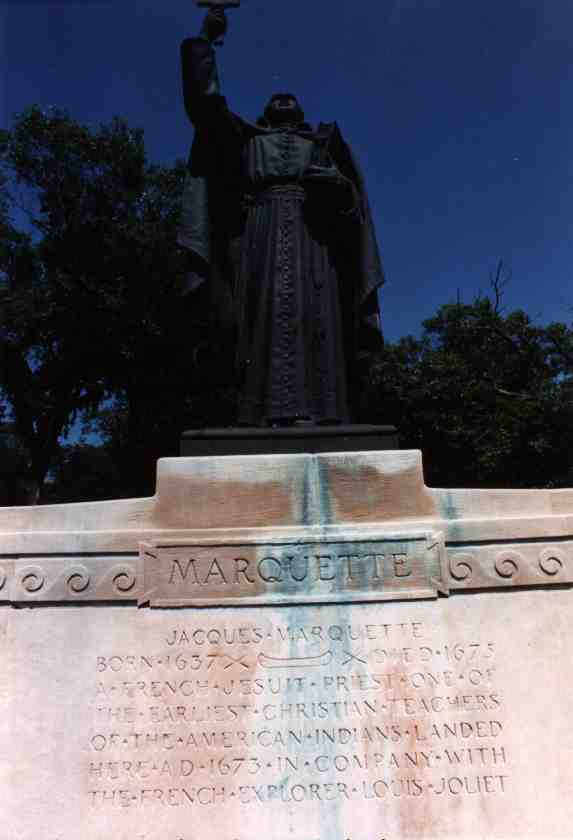 in Marquette Park, in Miller portion of Gary, Indiana; southeast of Pavilion
June, 1994, photograph


Have you found this page useful or interesing? If so, please join the free Historians Club. We wish to have lots & lots of members so that we can have more features.

Questions, complaints, suggestions, additional links? Please e-mail the webmaster.

This page is at http://IanHistor.tripod.com/hlmkr/marquett.html.

This page developed 31st January, 2000.