LA SALLE EXPEDITION
In December, 1679, Robert Cavalier, Sieur de La Salle, with thirty men crossed northwestern Indiana by way of the Kankakee River in an attempt to find a water route to the Pacific Ocean.
ERECTED BY INDIANA SESQUICENTENNIAL COMMISSION, 1966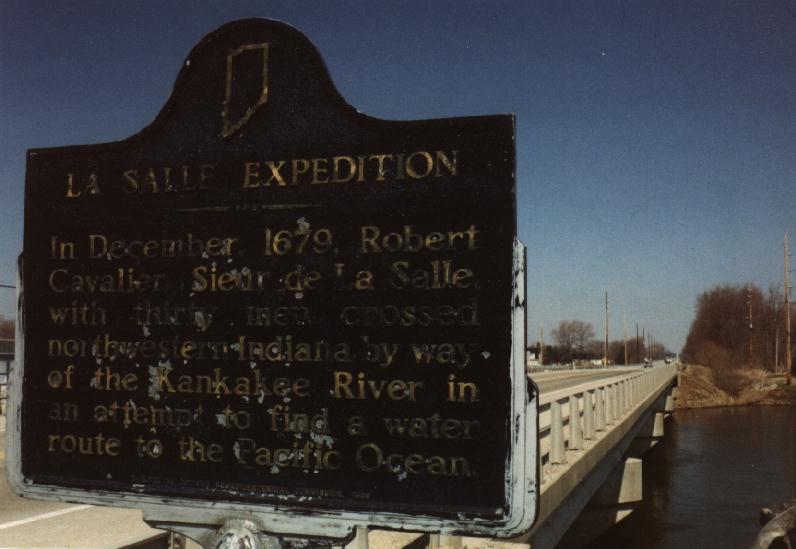 just southeast of U.S. 231 bridge over Marble-Powers Ditch, north of C.R. 1700 North, Jasper County; across the ditch from Riverside, Porter County
April, 1994, photograph


Have you found this page useful or interesing? If so, please join the free Historians Club. We wish to have lots & lots of members so that we can have more features.

Questions, complaints, suggestions, additional links? Please e-mail the webmaster.

This page is at http://IanHistor.tripod.com/hlmkr/lasalle.html.

This page developed 25th January, 2000. Last updated 25th January, 2000.