TRAIL OF DEATH
Two miles east, on north bank of Twin Lakes, some 800 Potawatomi Indians were collected in August 1838 and forced to begin their long march to new homes in the West. Many perished on the way.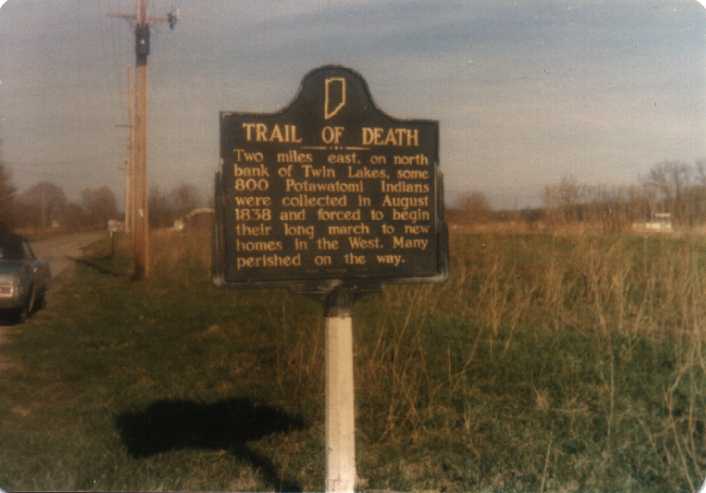 Marshall County
photographed two cameras ago


Have you found this page useful or interesing? If so, please join the free Historians Club. We wish to have lots & lots of members so that we can have more features.

Questions, complaints, suggestions, additional links? Please e-mail the webmaster.

This page is at http://IanHistor.tripod.com/hlmkr/death.html.

This page developed 25th January, 2000. Last updated 25th January, 2000.