Edwin Way Teale historical marker
The Indiana Historical Bureau's historical marker for Edwin Way Teale was dedicated 30 May, 2009, at a former home of his on the north side of U.S. 20 in Furnessville, Westchester Township, Porter County, Indiana. The captions are below the related images.


Before dedication. Looking west along north side of U.S. 20 towards draped marker in distance.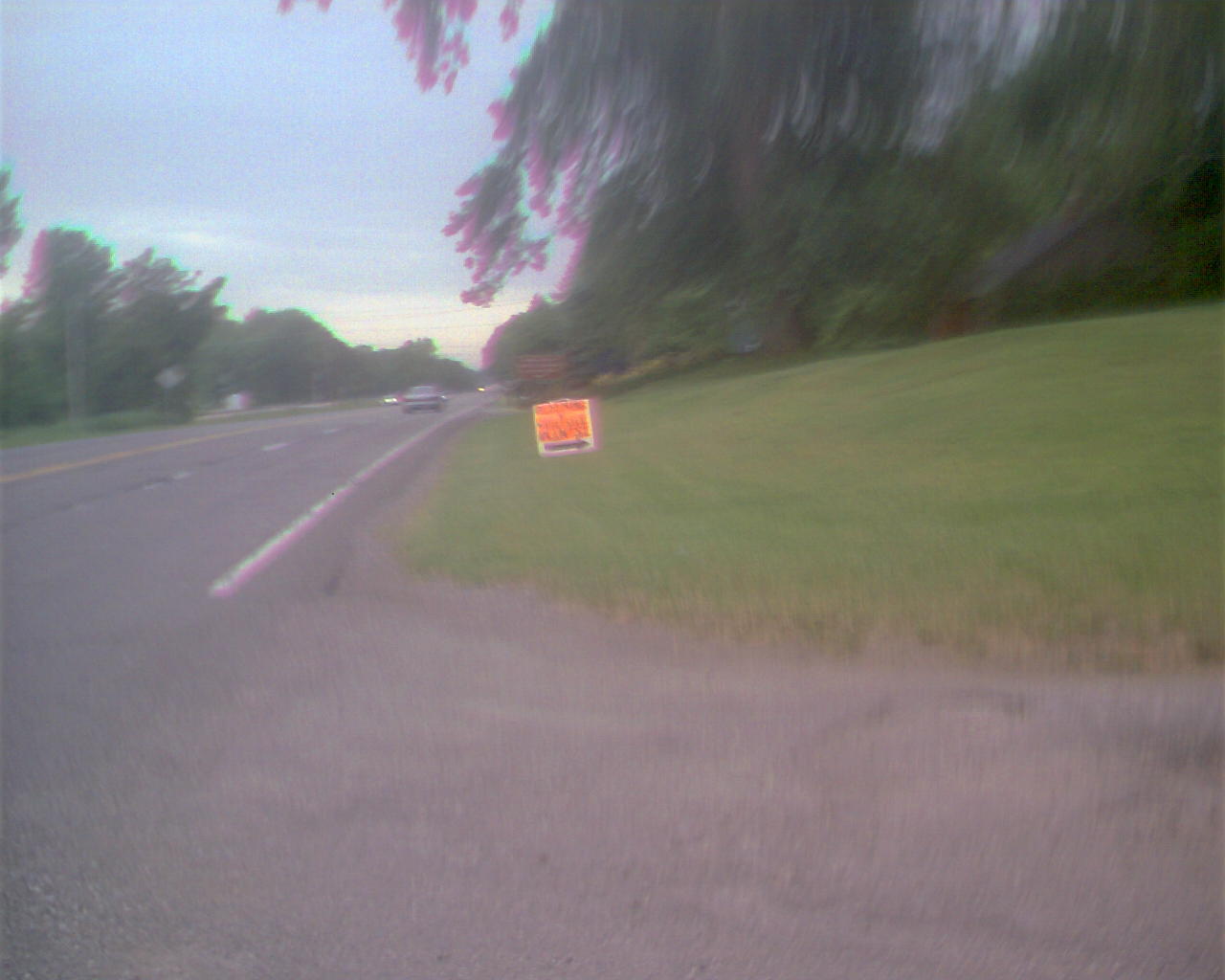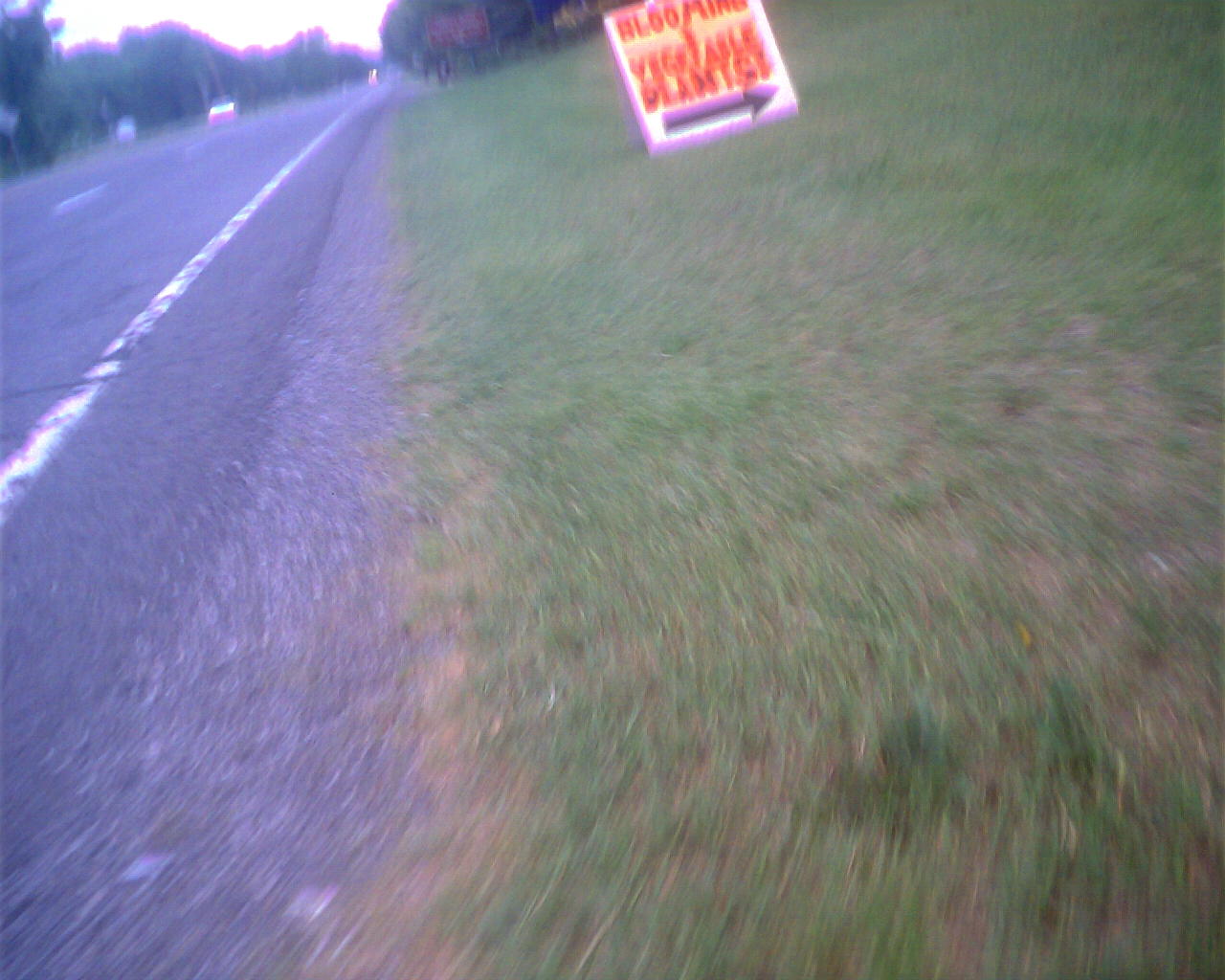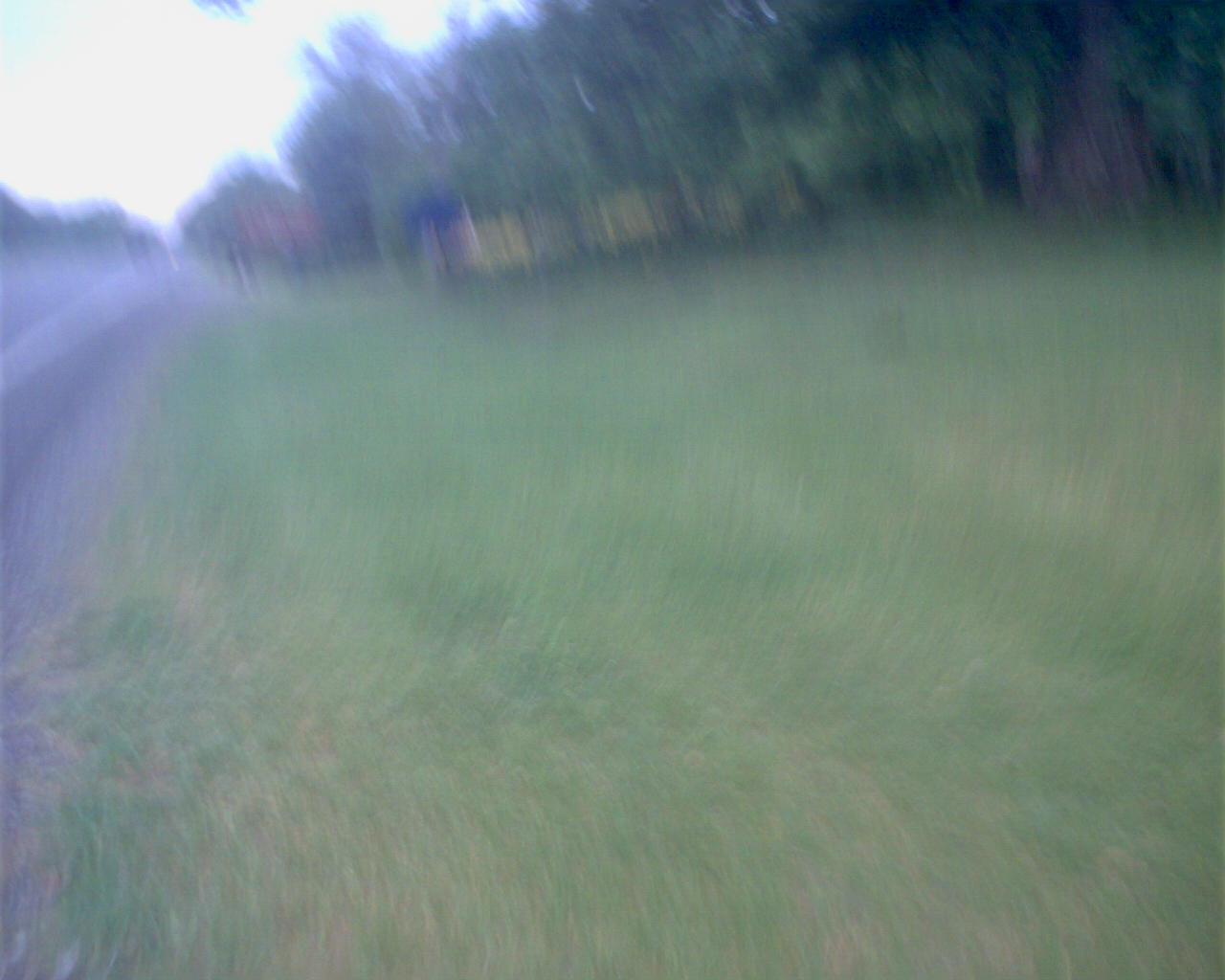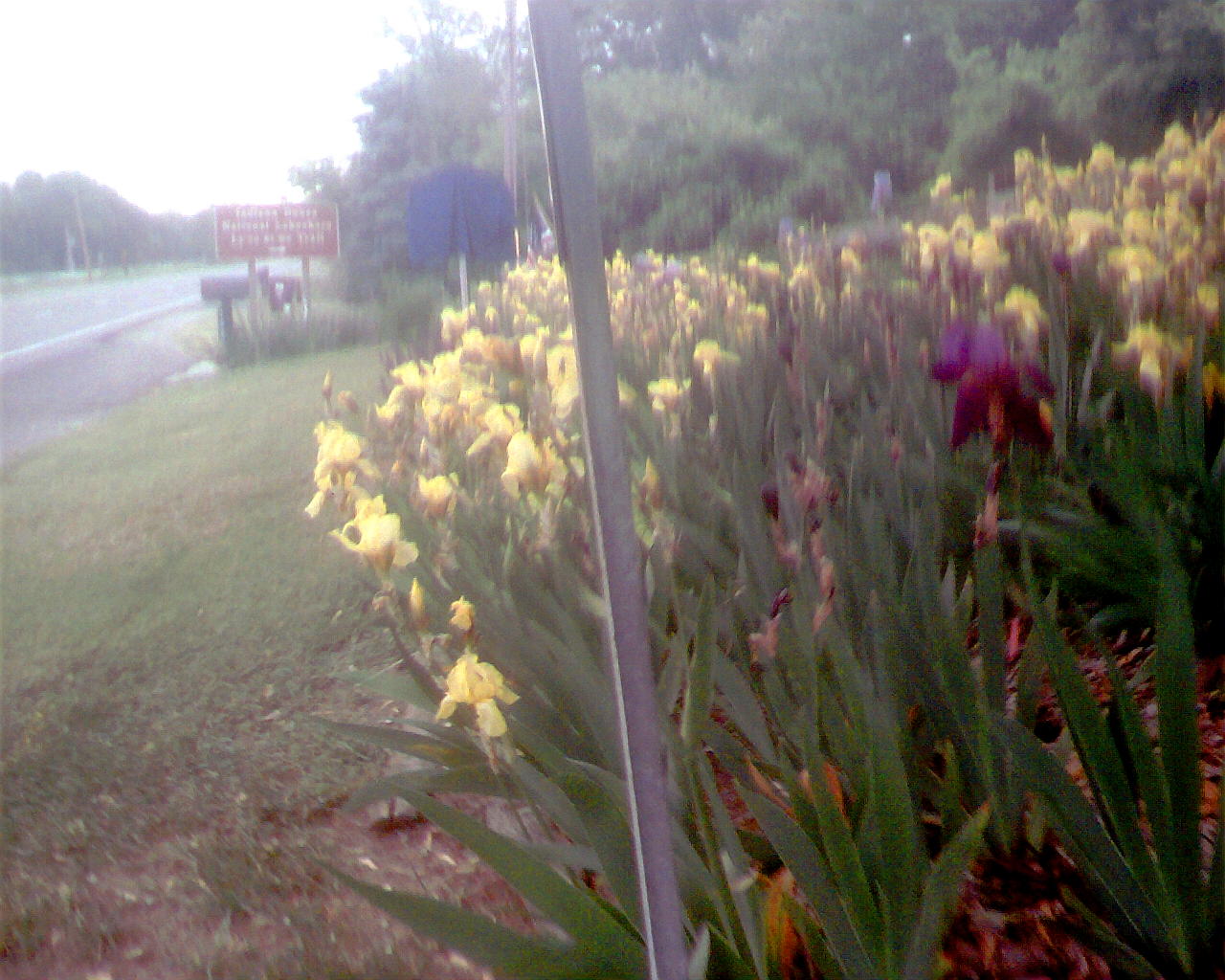 Looking west across front of Trent Pendley's yard. Norfolk Southern (former Michigan Central) R.R. across highway.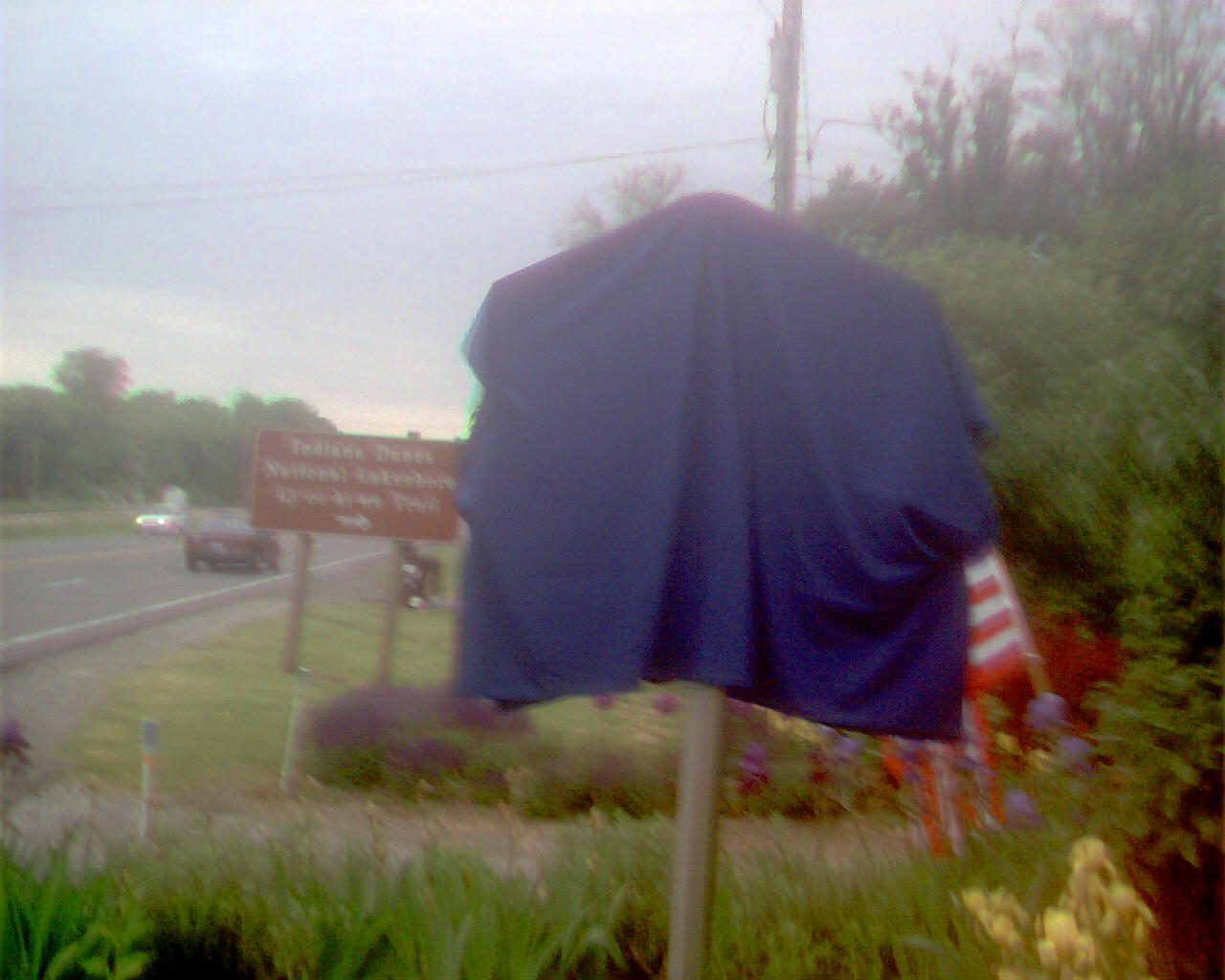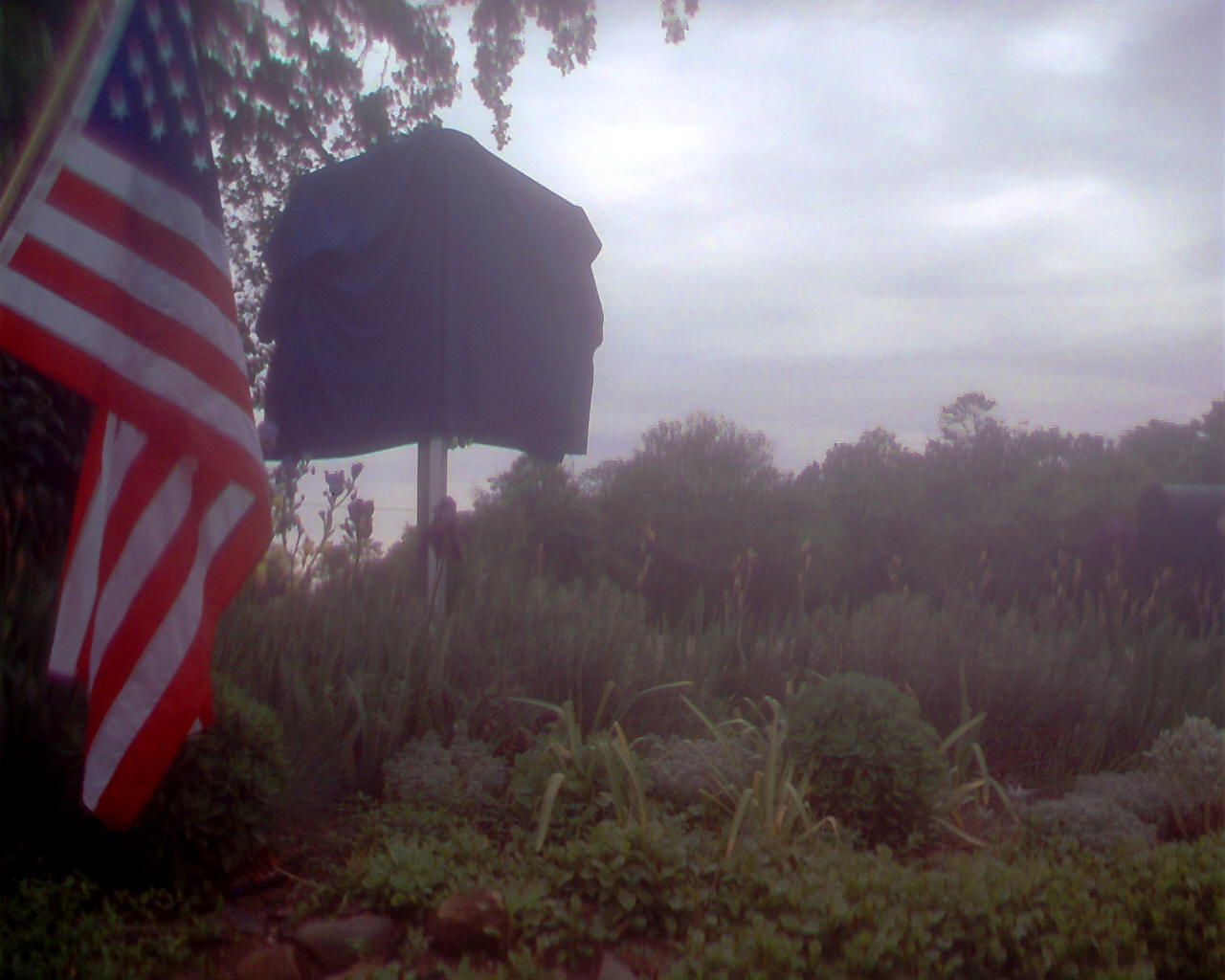 Looking southeast.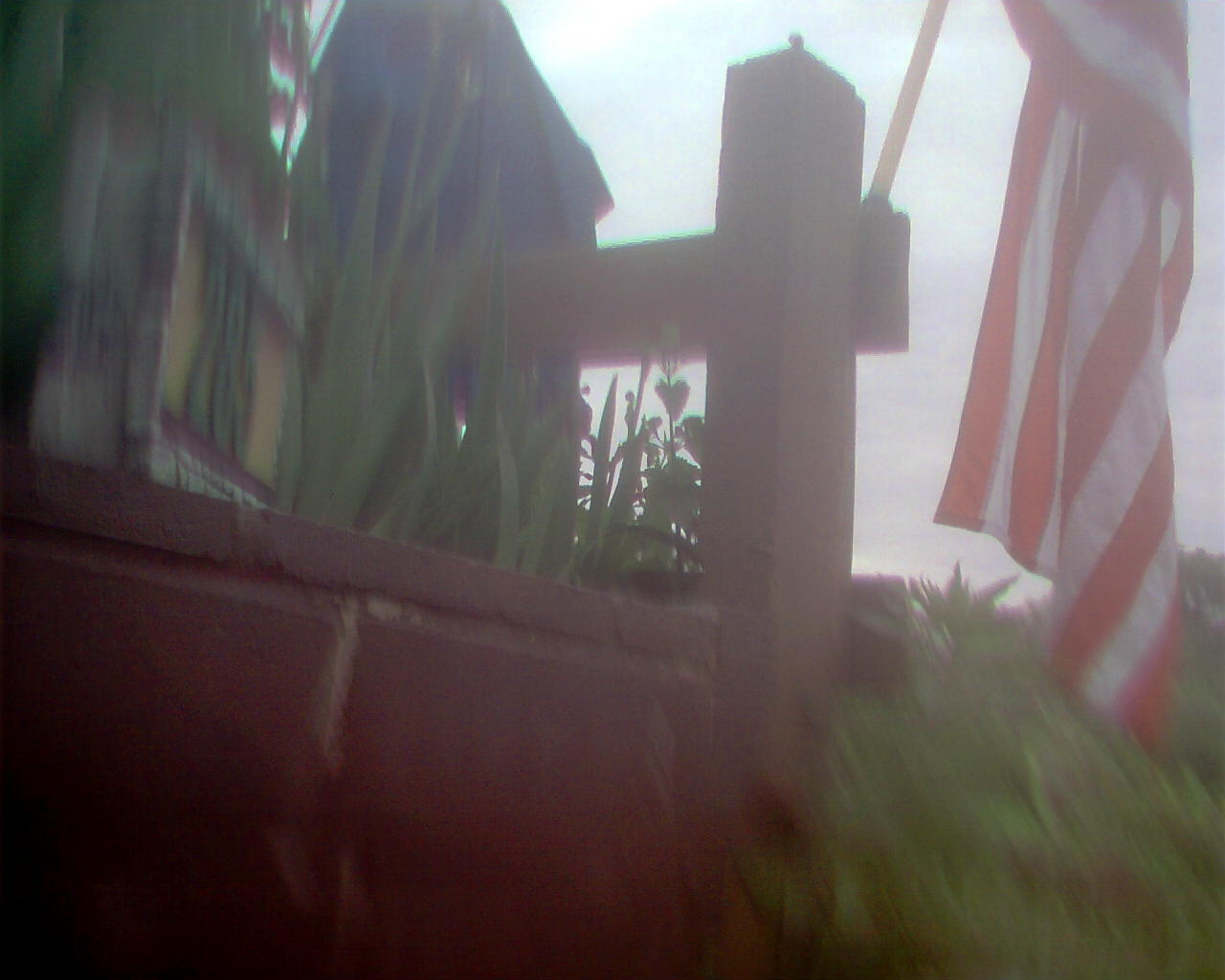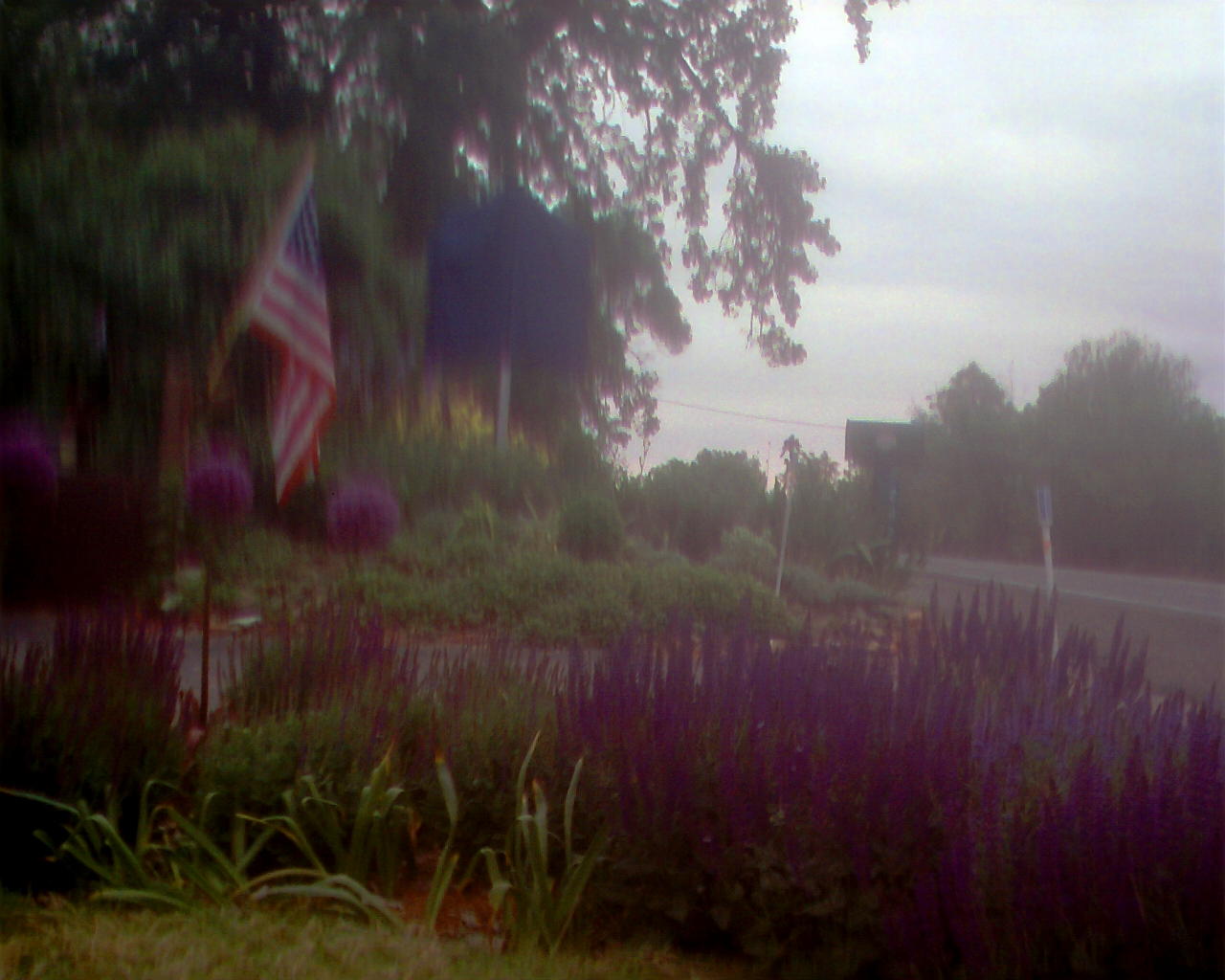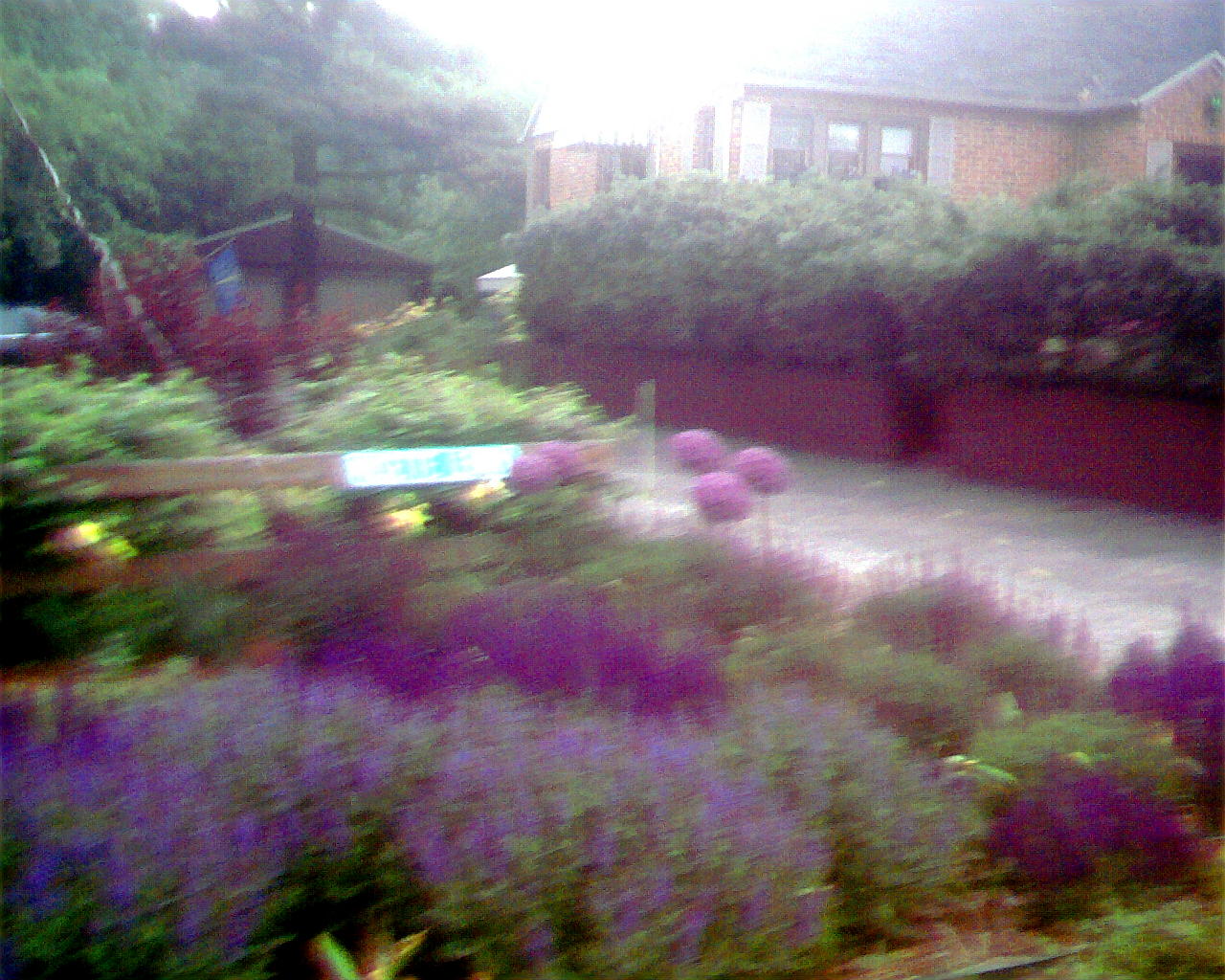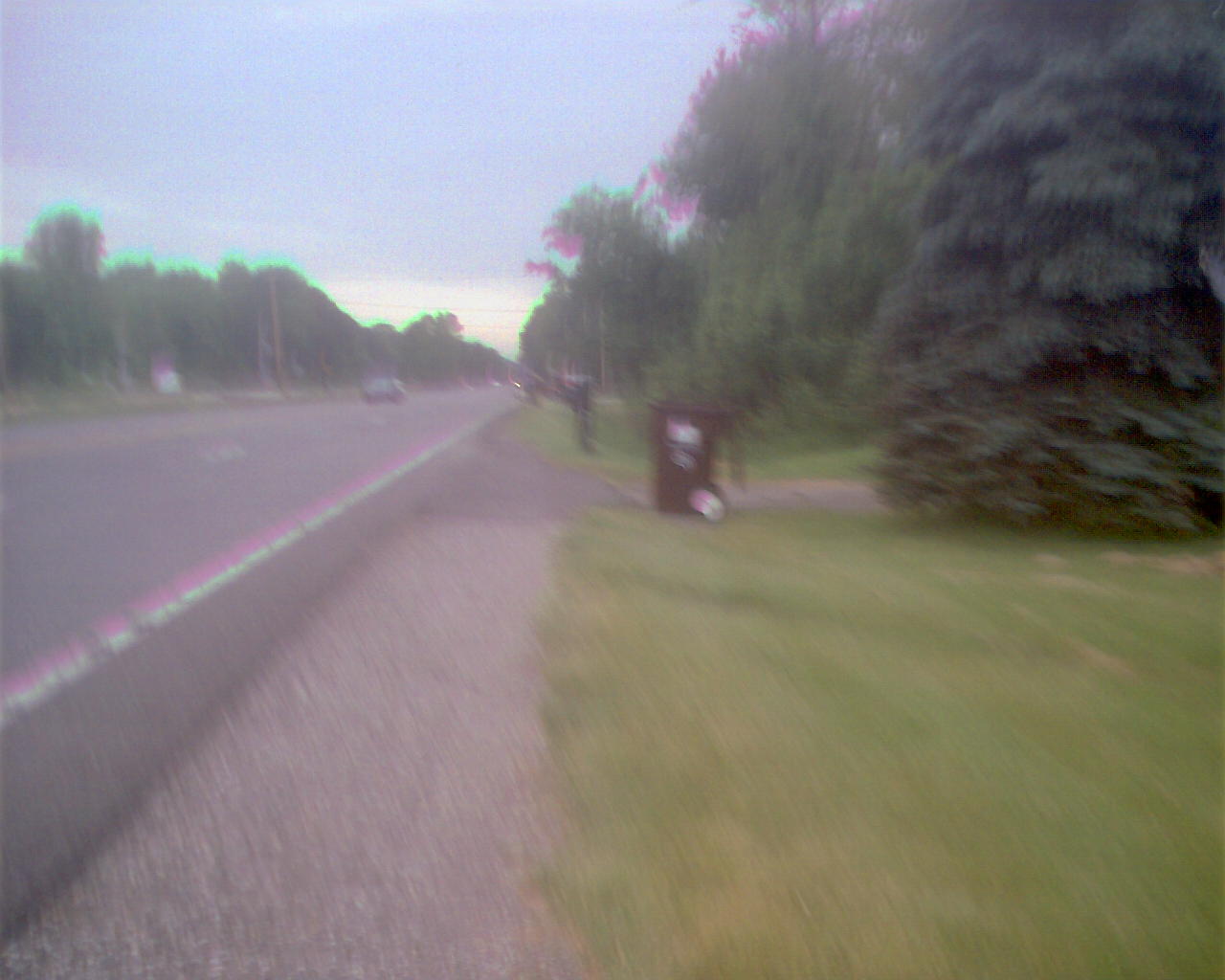 Looking west from Trent's yard at first attendees showing up.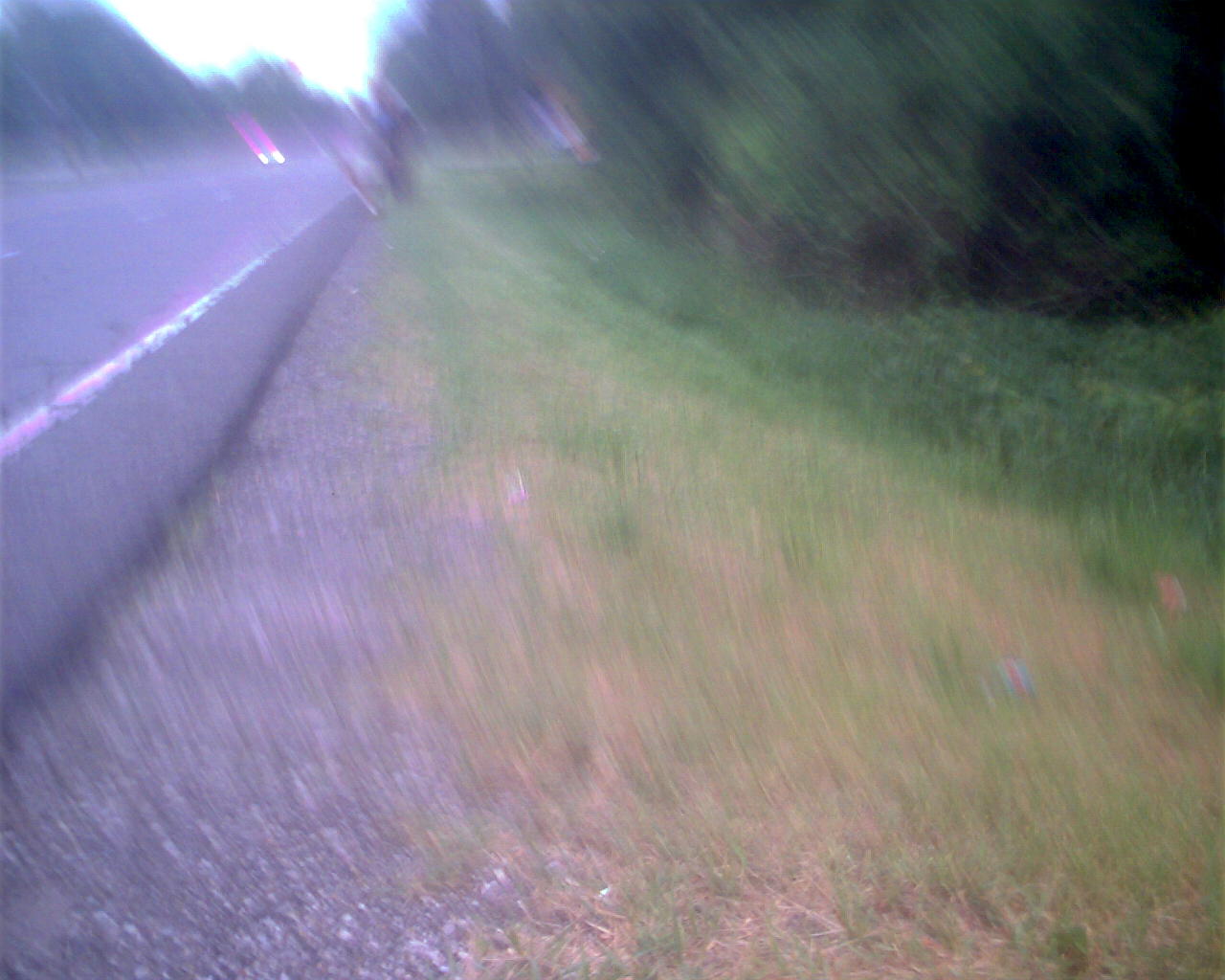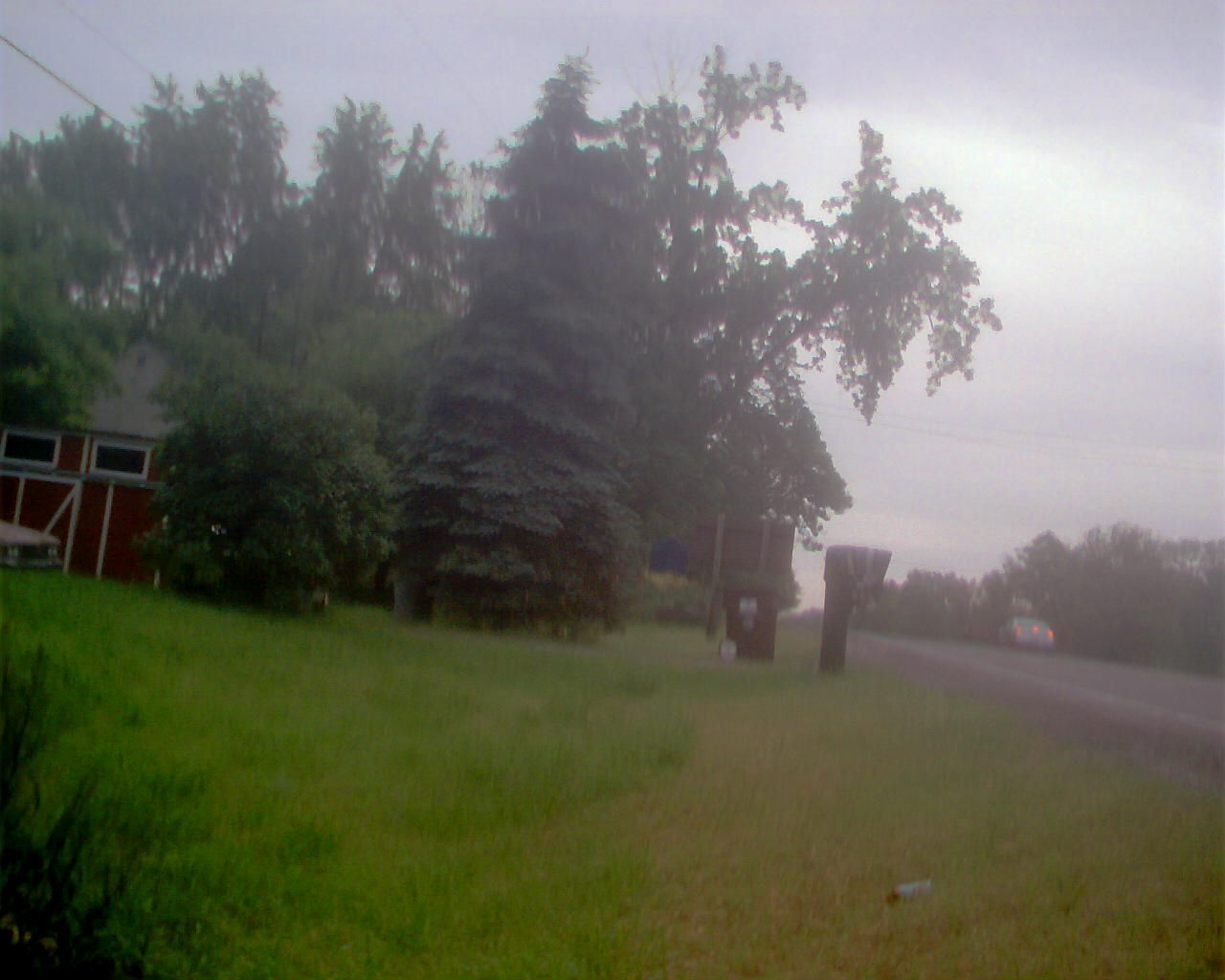 Looking east at draped marker in distance.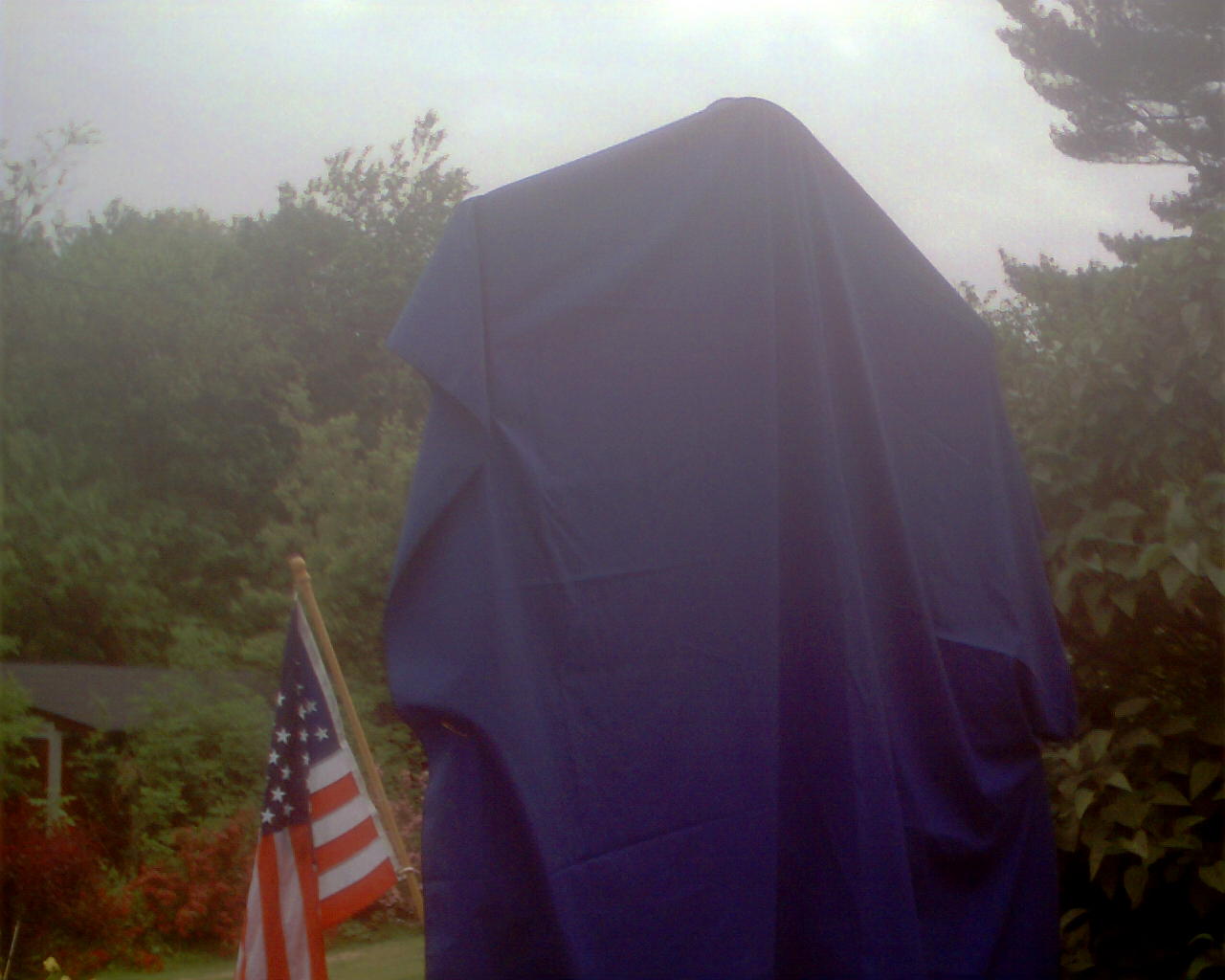 Looking north at marker.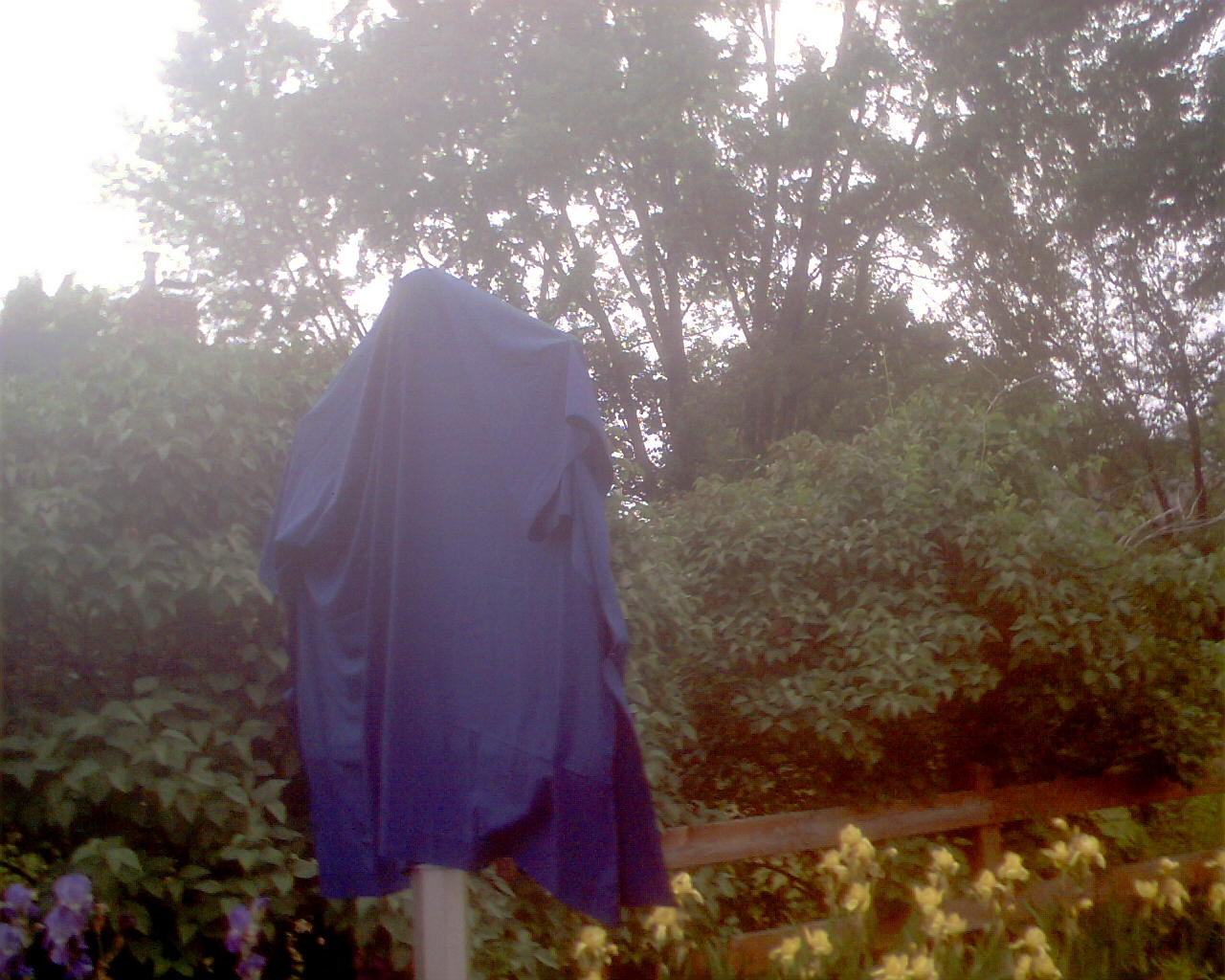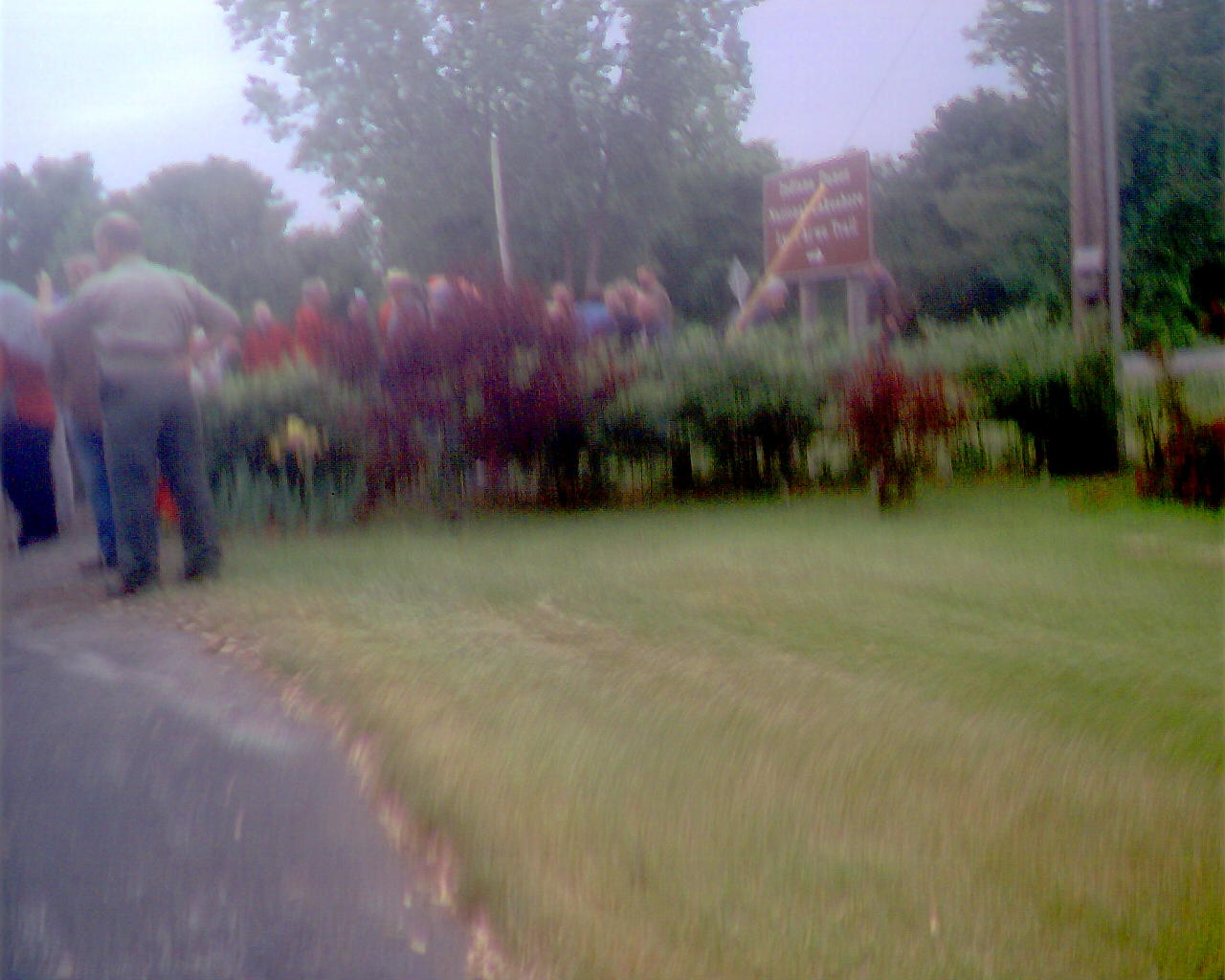 Looking south at part of assembling crowd.


The woman, facing away, in orange is State Sen. Tallian, who was also in the background of the on-line Post-Tribune photo.
---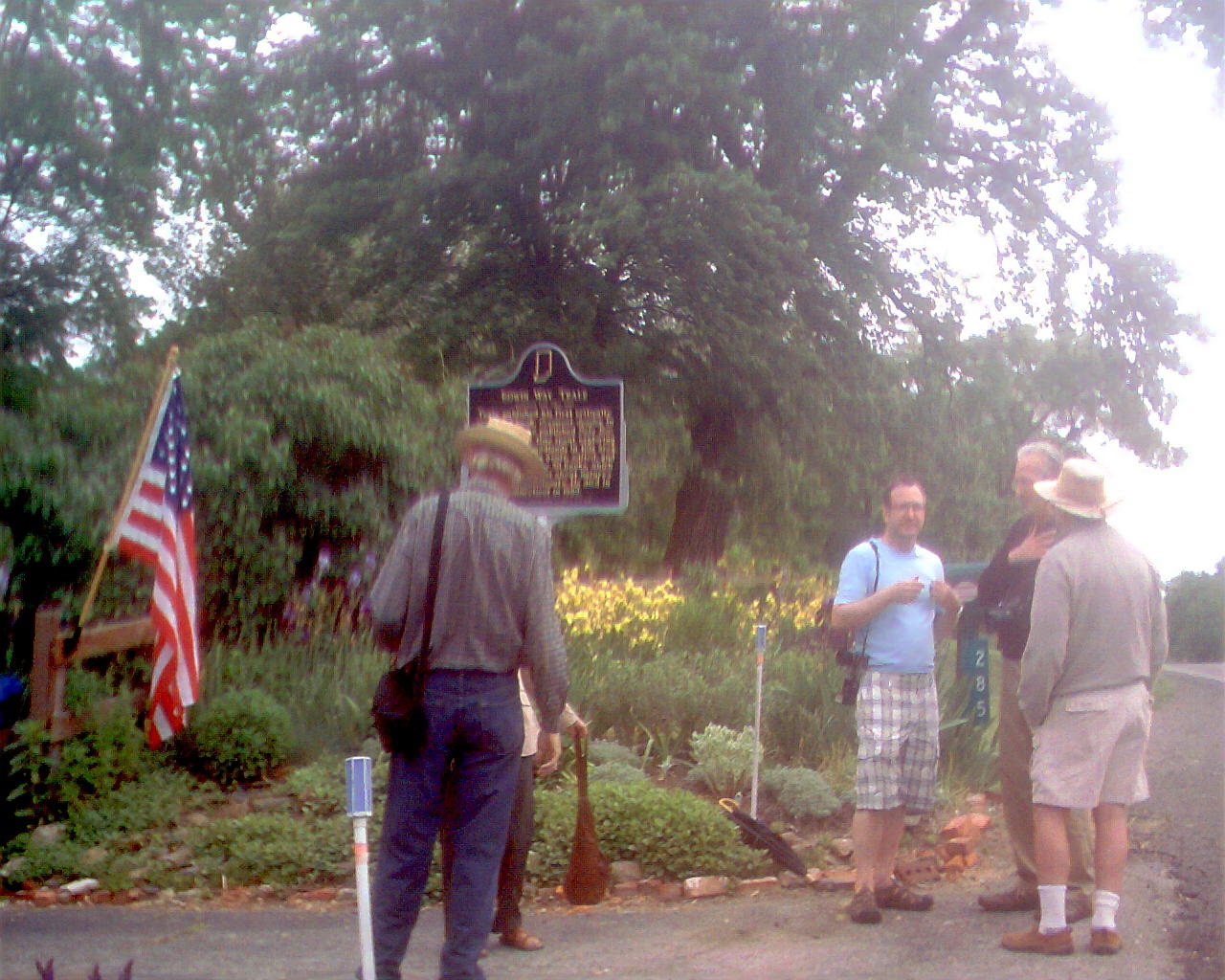 Much later, after the ceremony was over and most people had left. I wasn't taking photos during the dedication itself, nor was Trent. I thought that I had collected different shots of the crowd, as the attendees came quite spread out and left over time, too. Now I see that I did not capture many different angles of the crowds and none of all the attendees after all.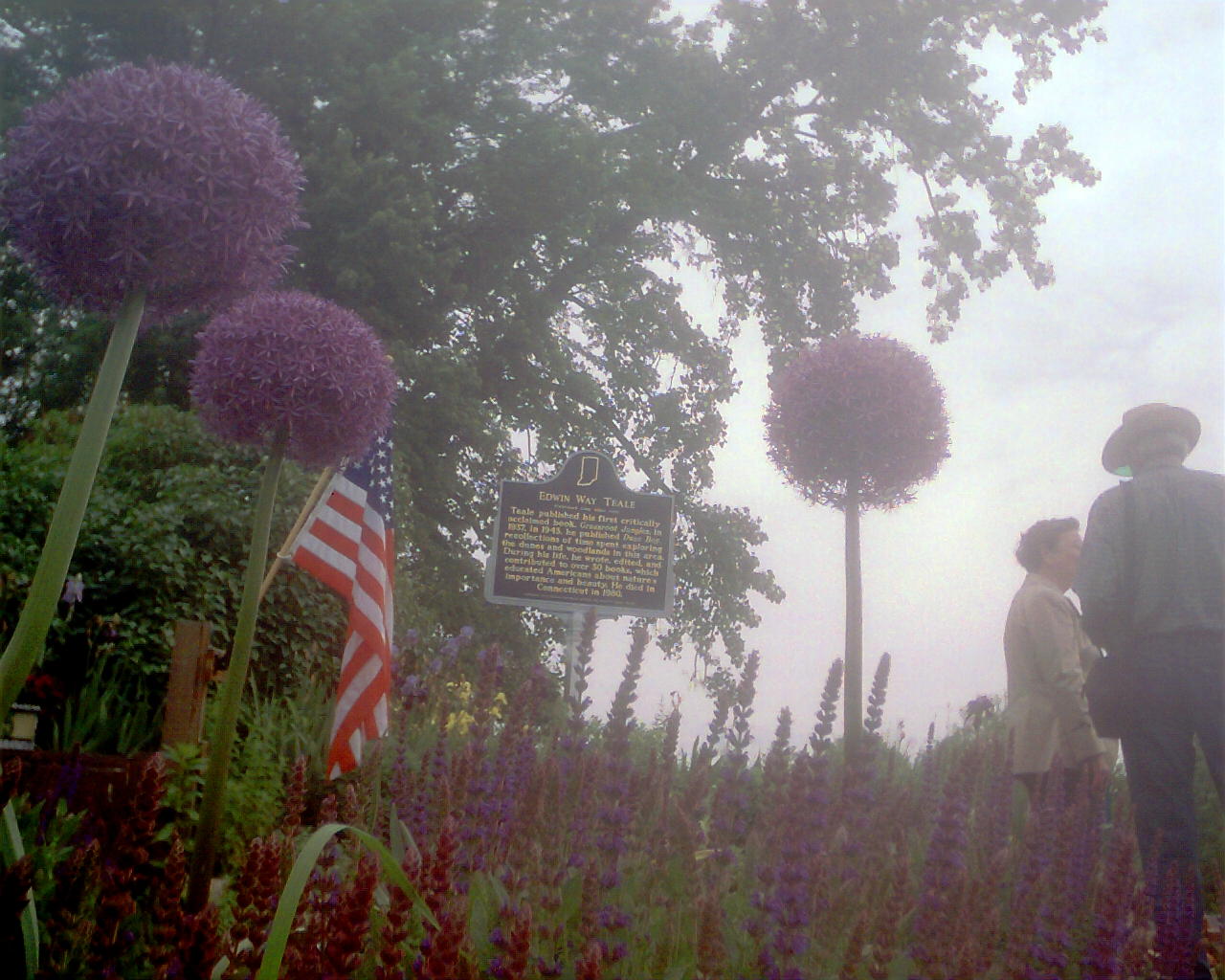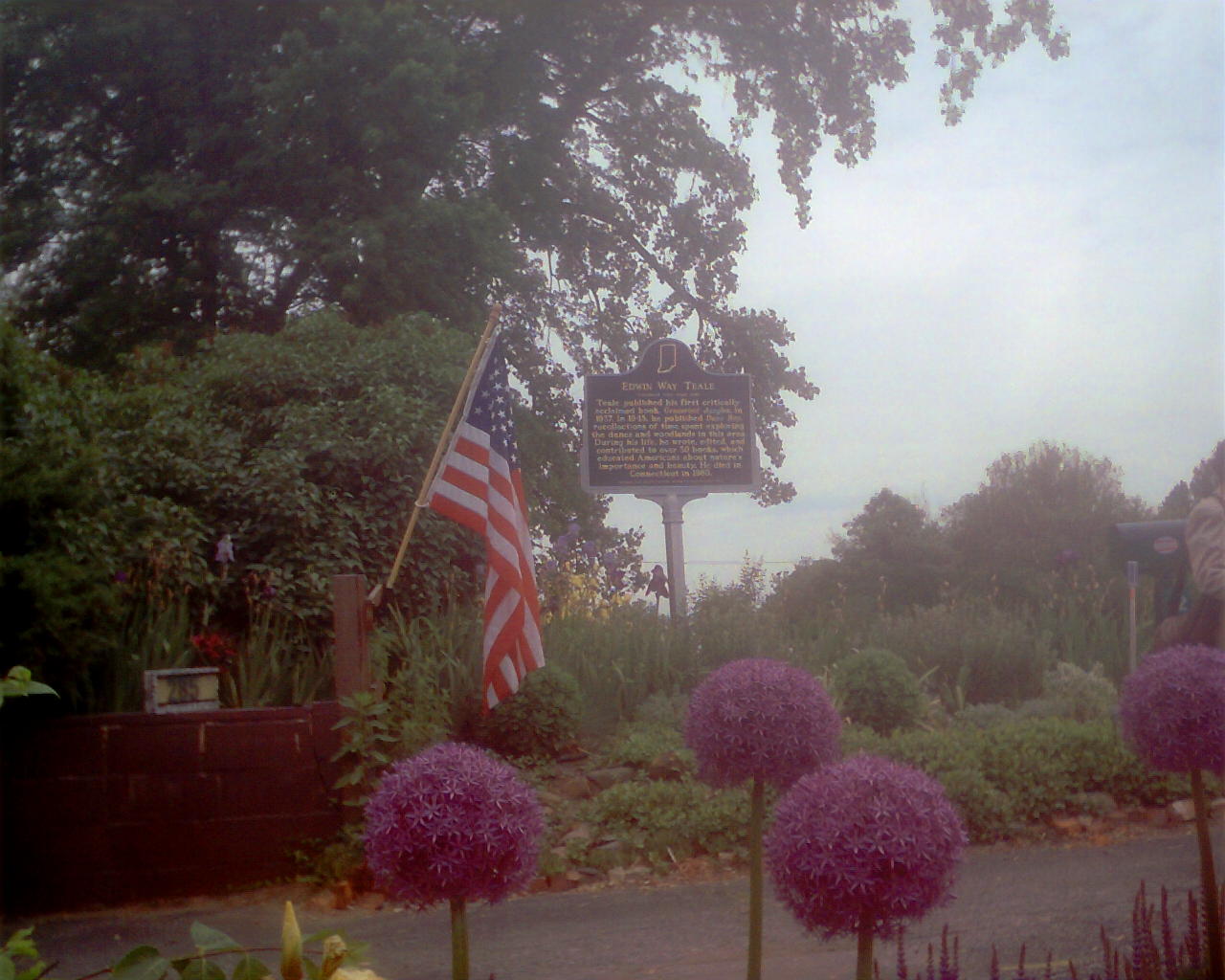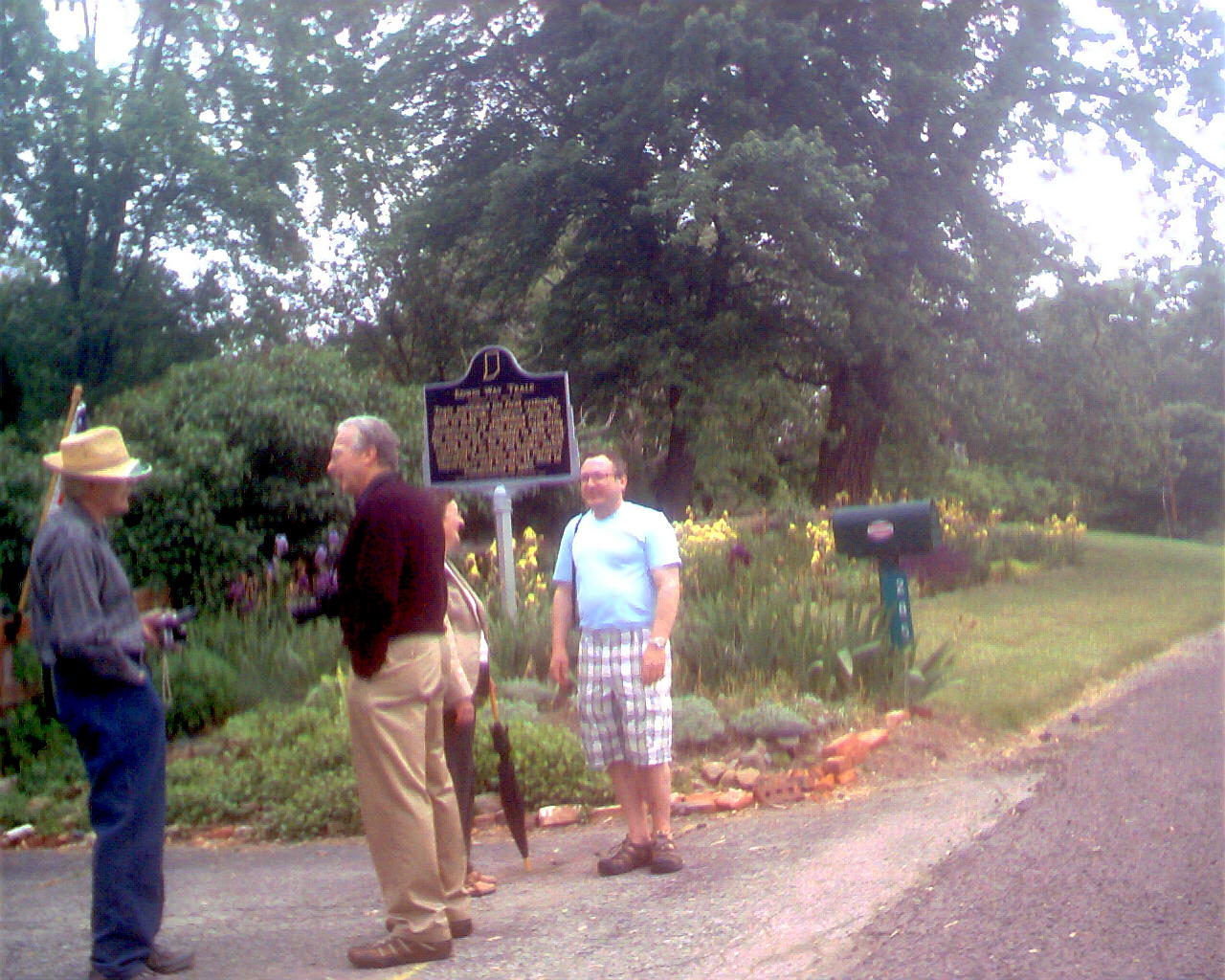 The guy in the blue shirt is Trent Pendley. The guy in the straw hat is John Davies from the N.W. Ind. Wall of Legends, with an interest in info about all of northwest Indiana's existing state historical markers.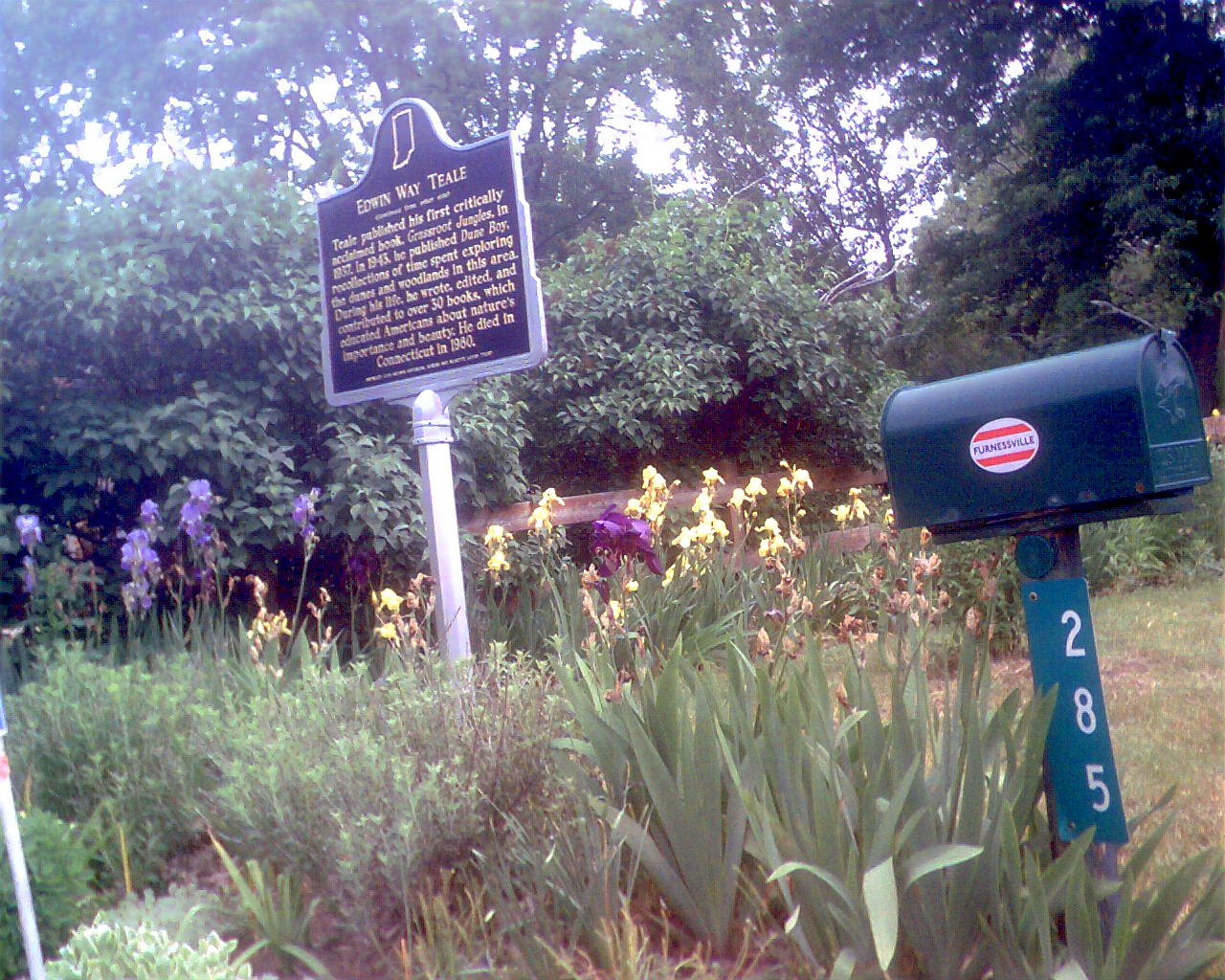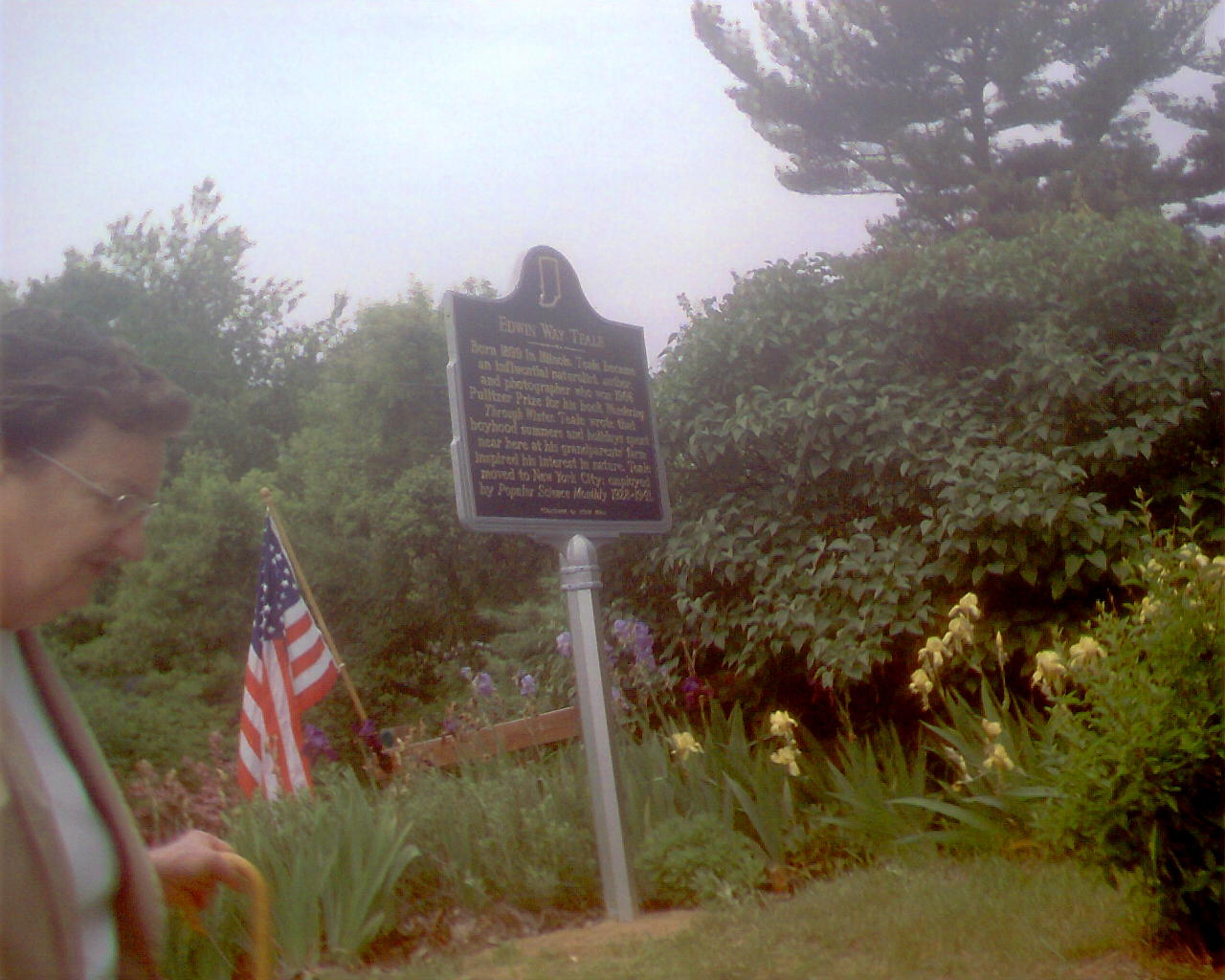 This is the gal who gave a slide presentation on Teale over in Beverly Shores' museum that afternoon.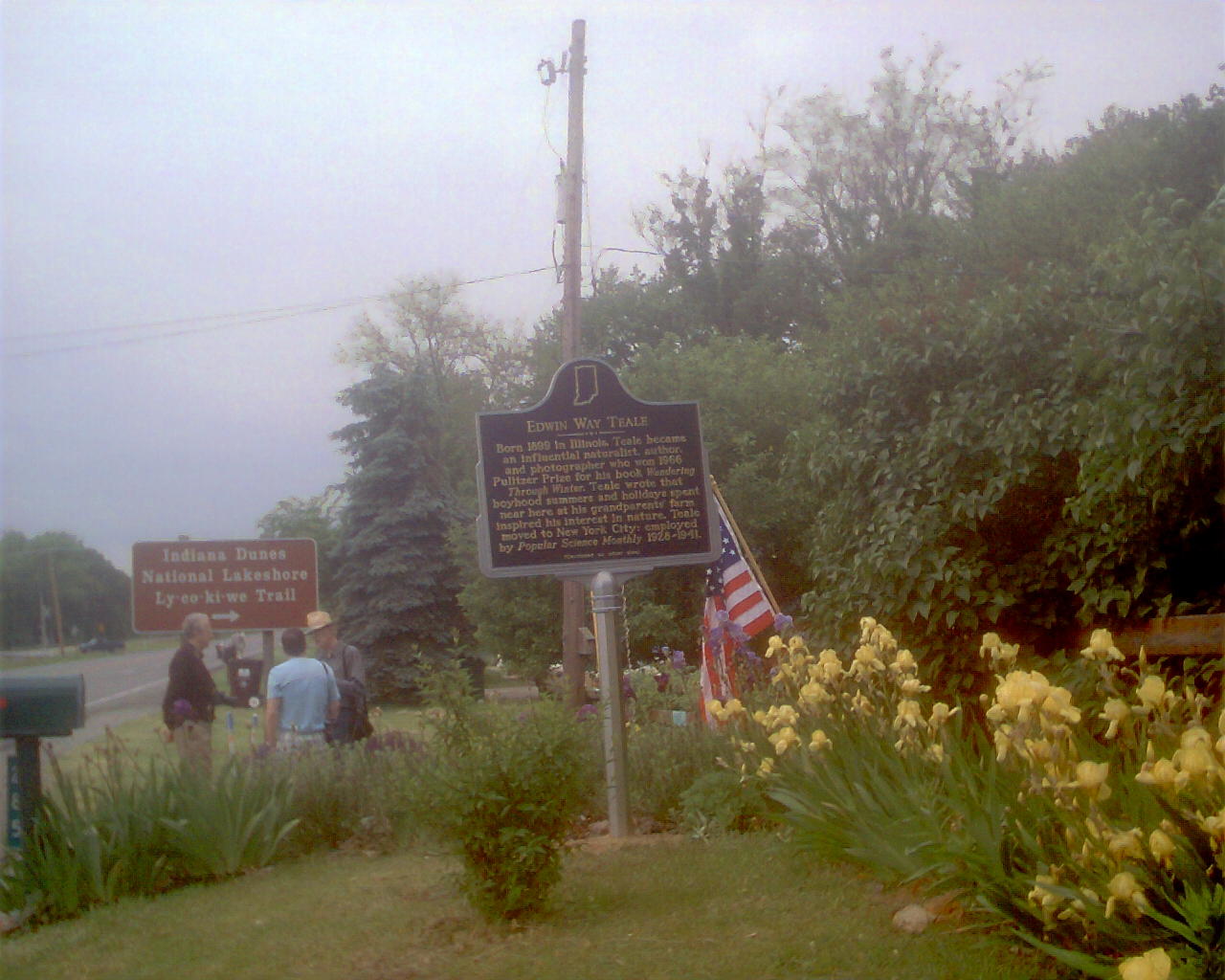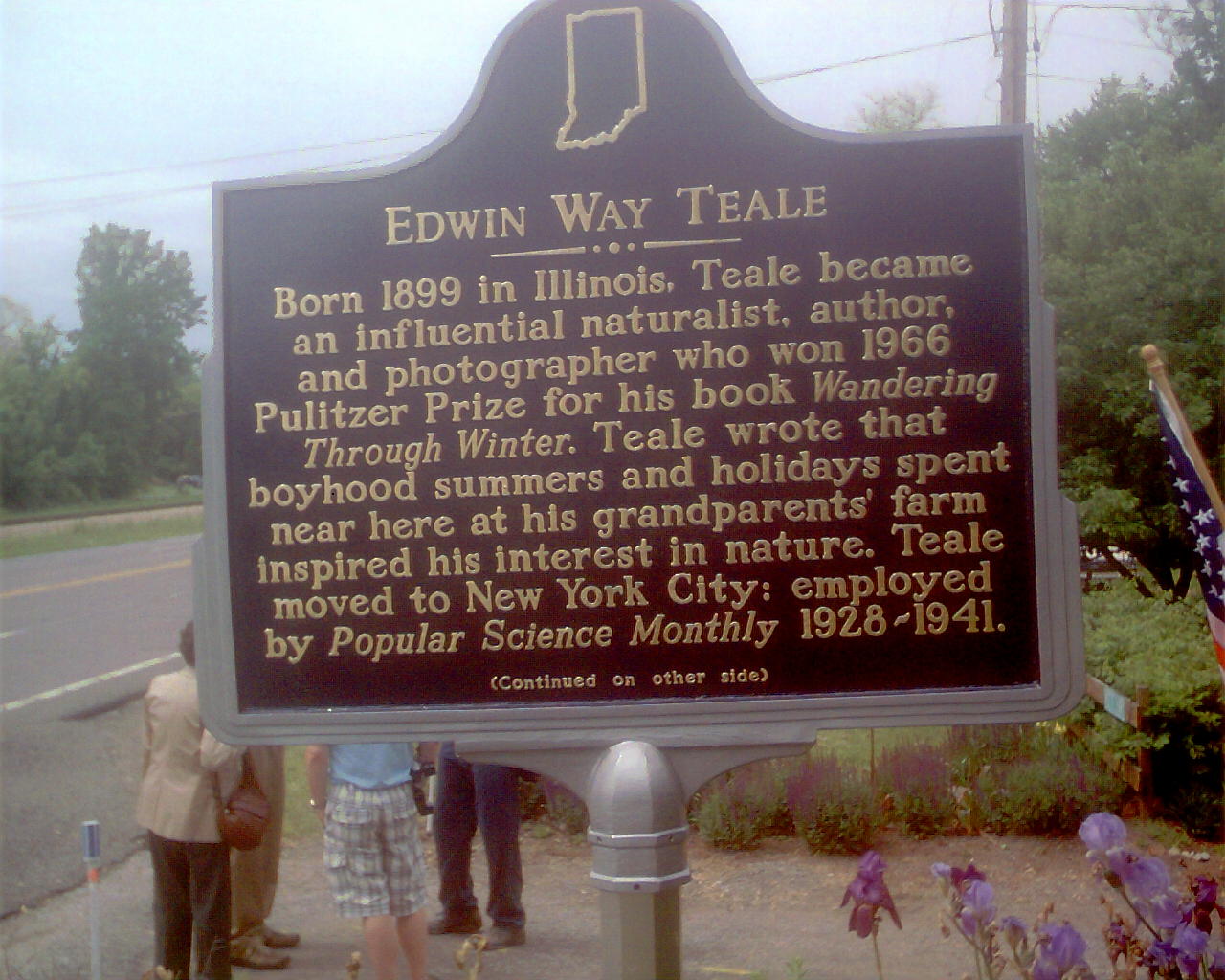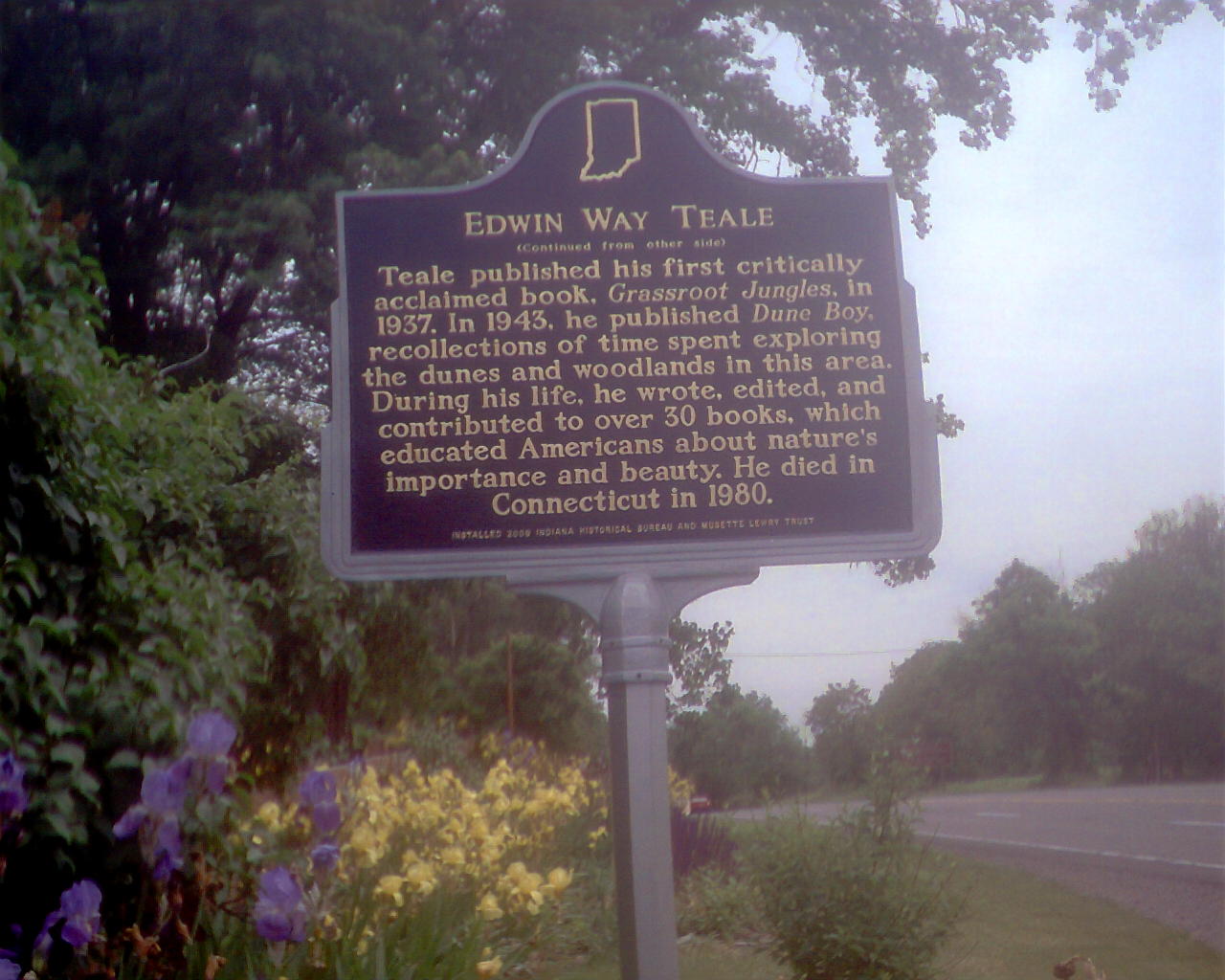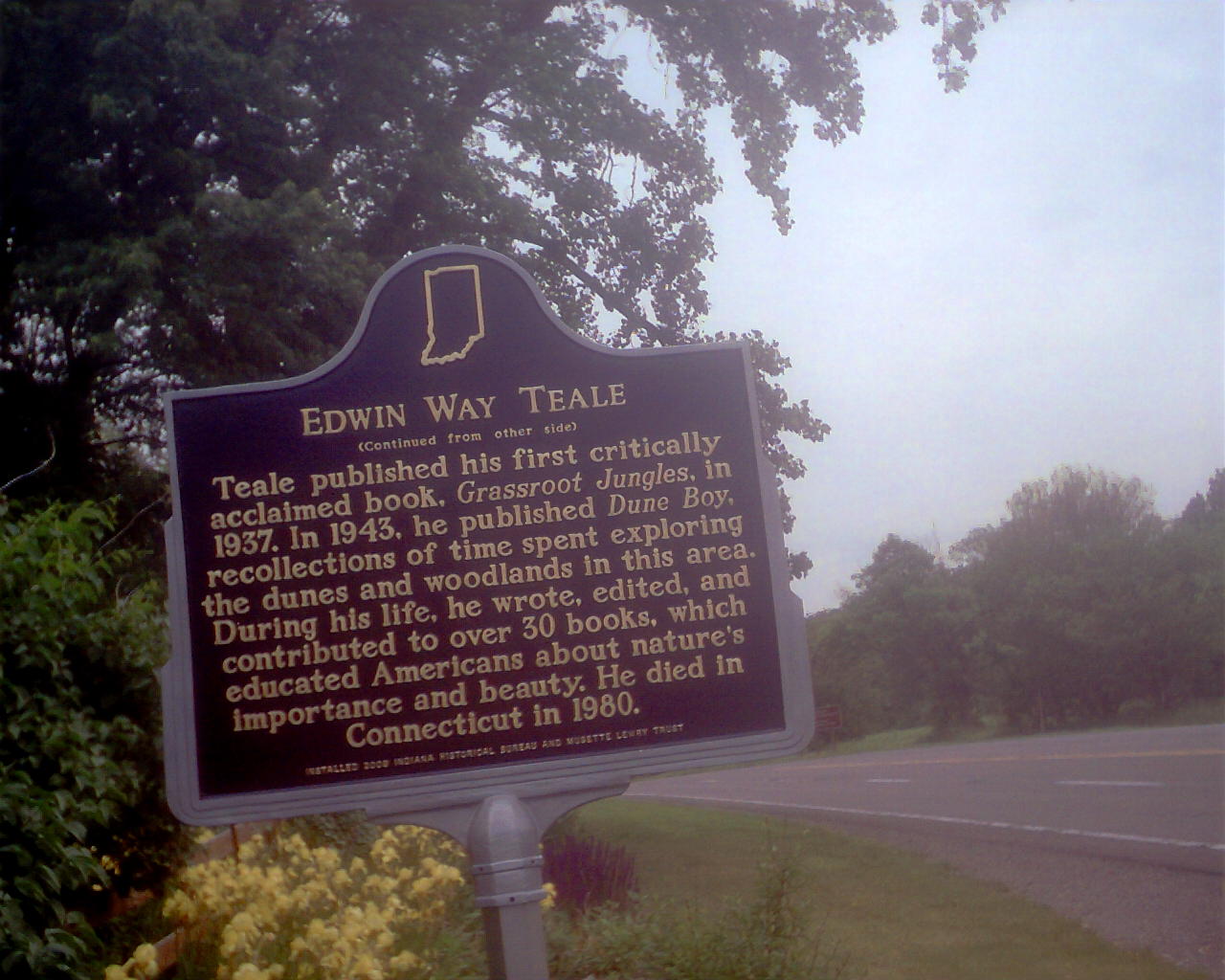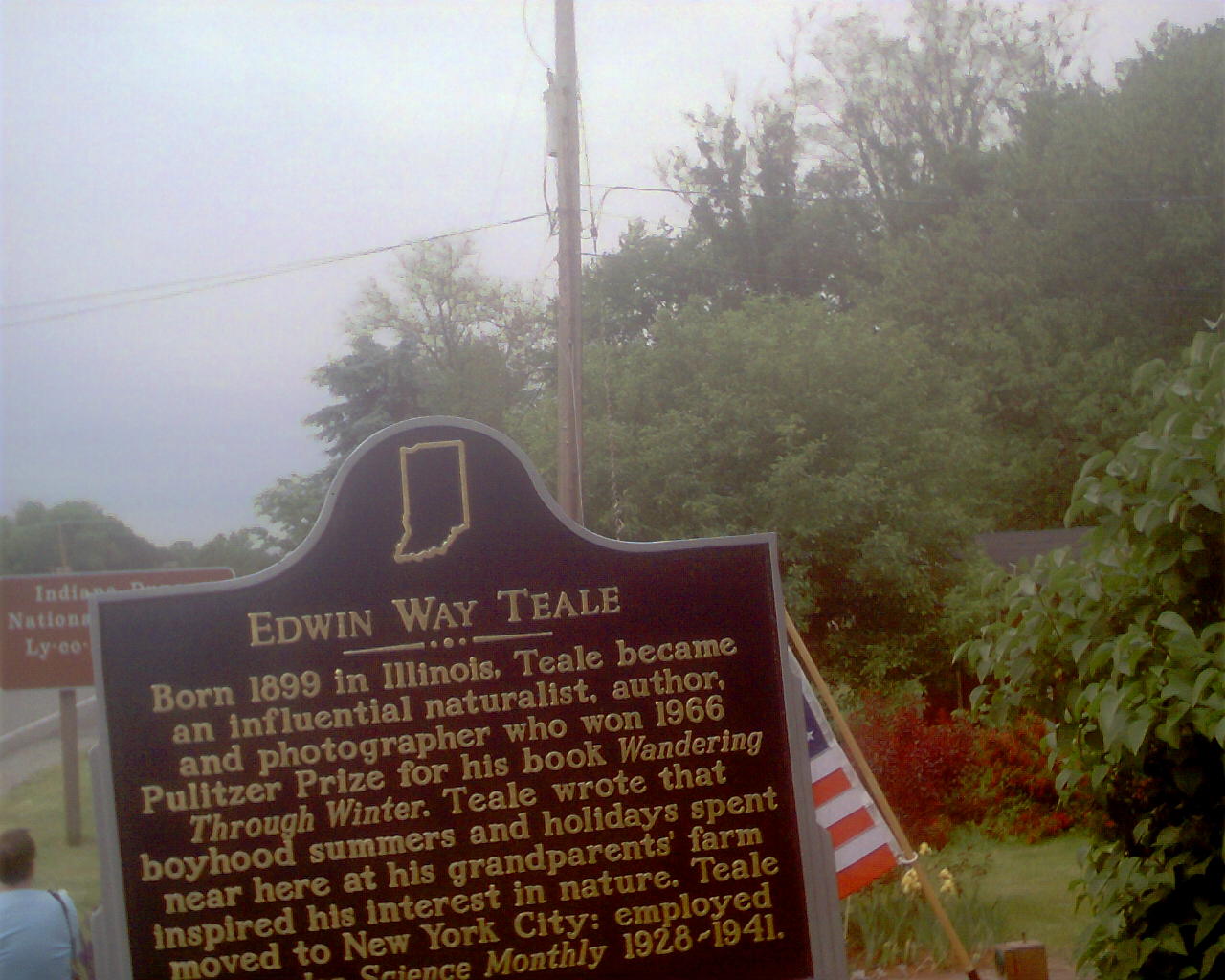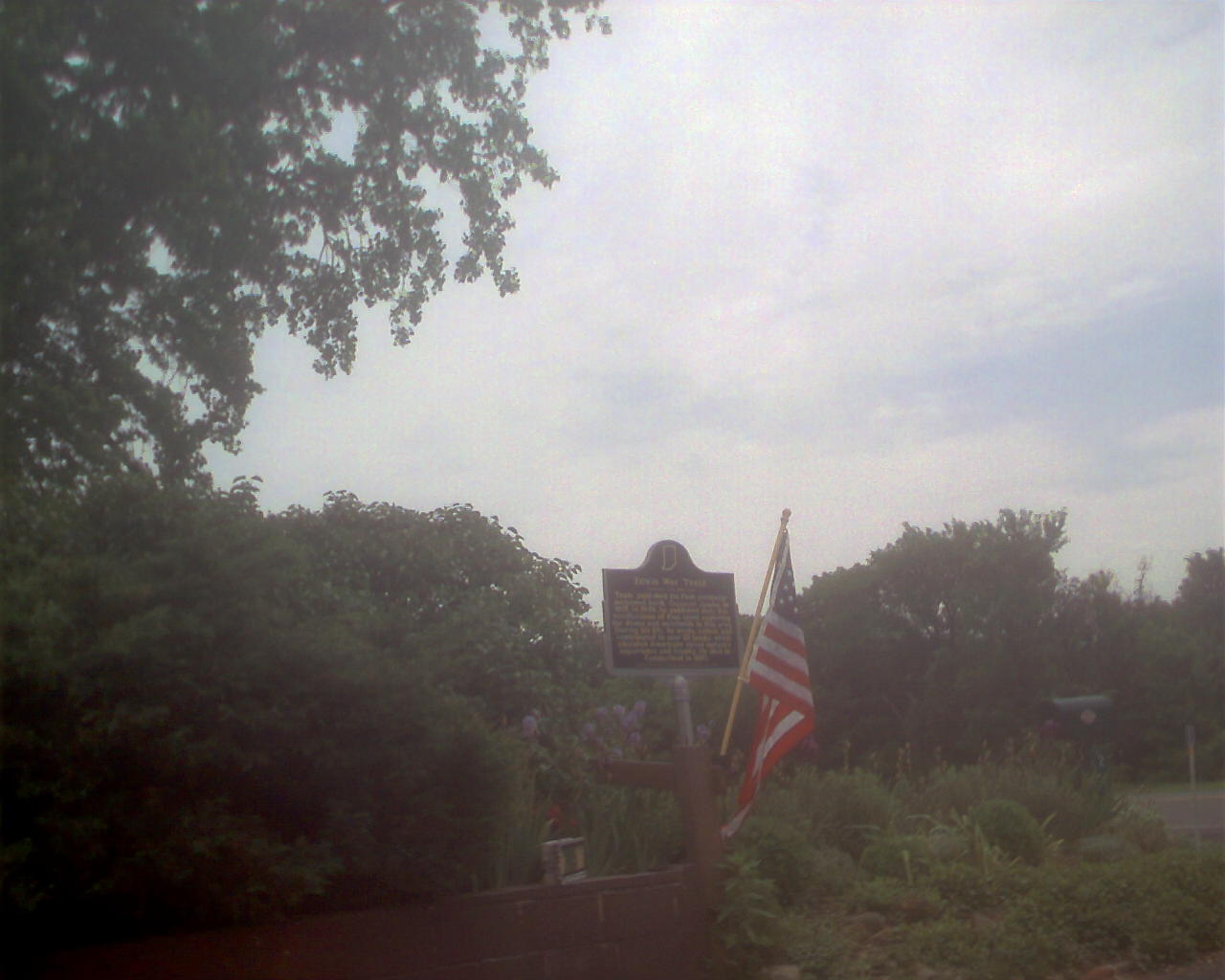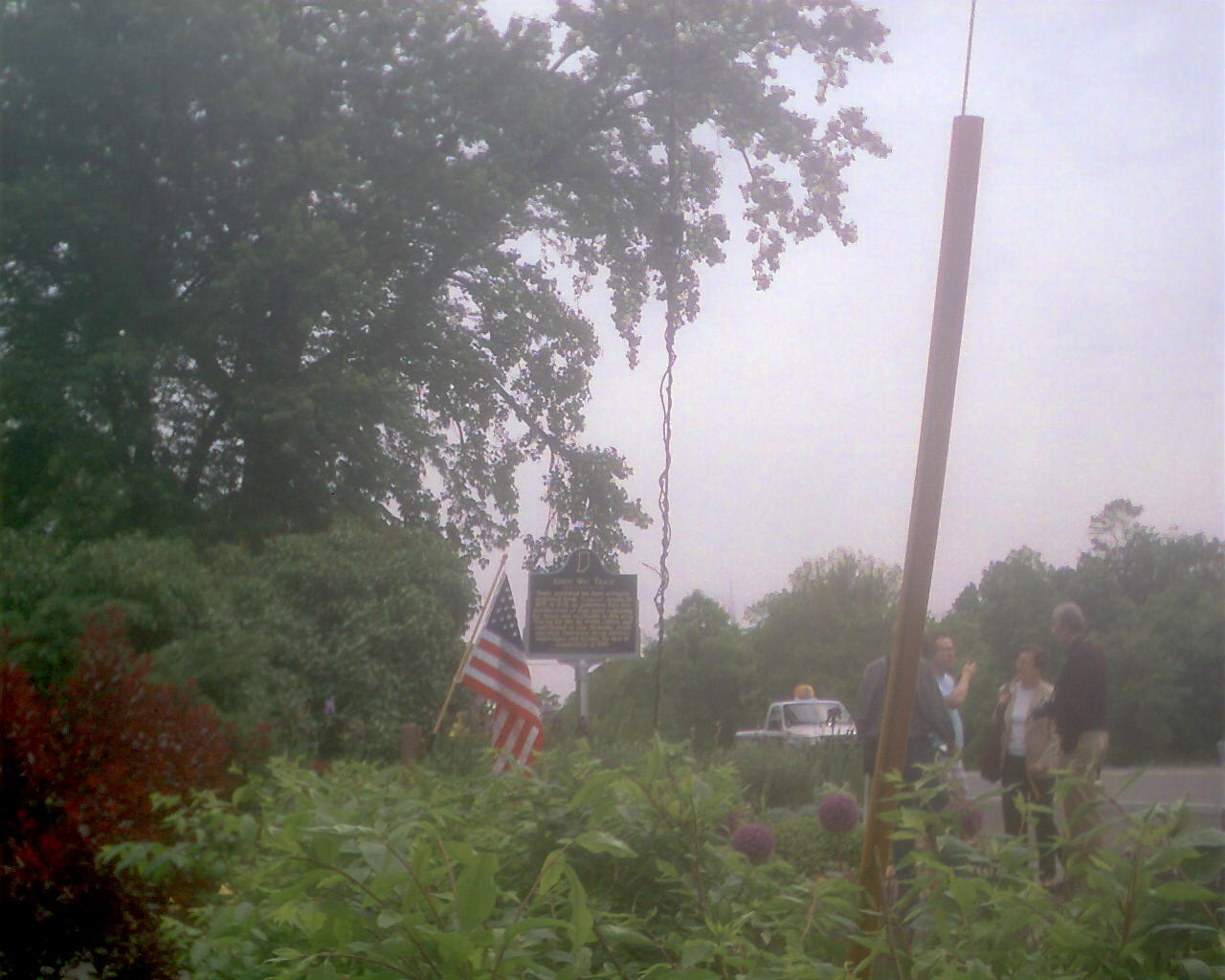 The guy there from Dunes State Park parked his truck through the ceremony to keep passing traffic away from the crowd of attendees milling around.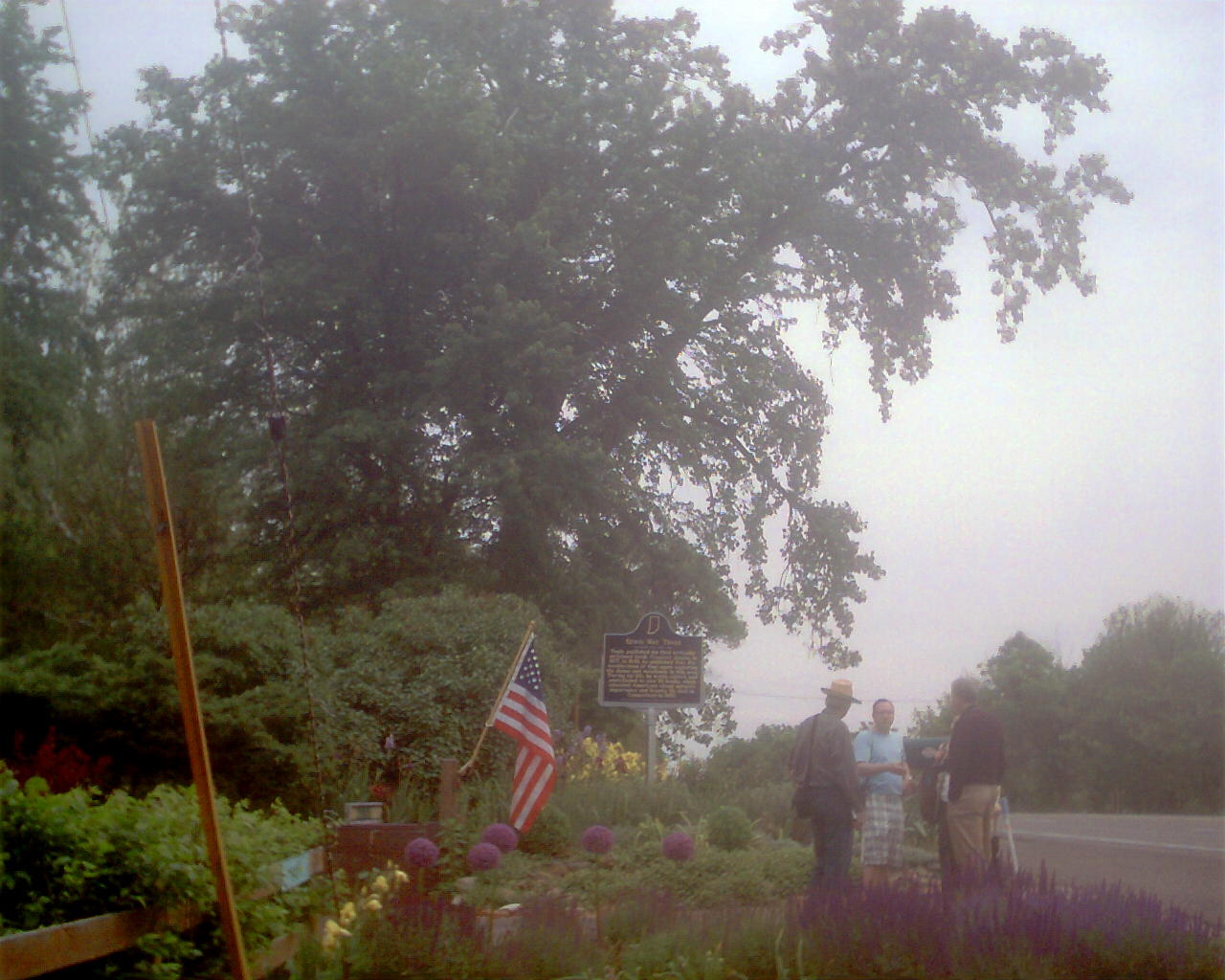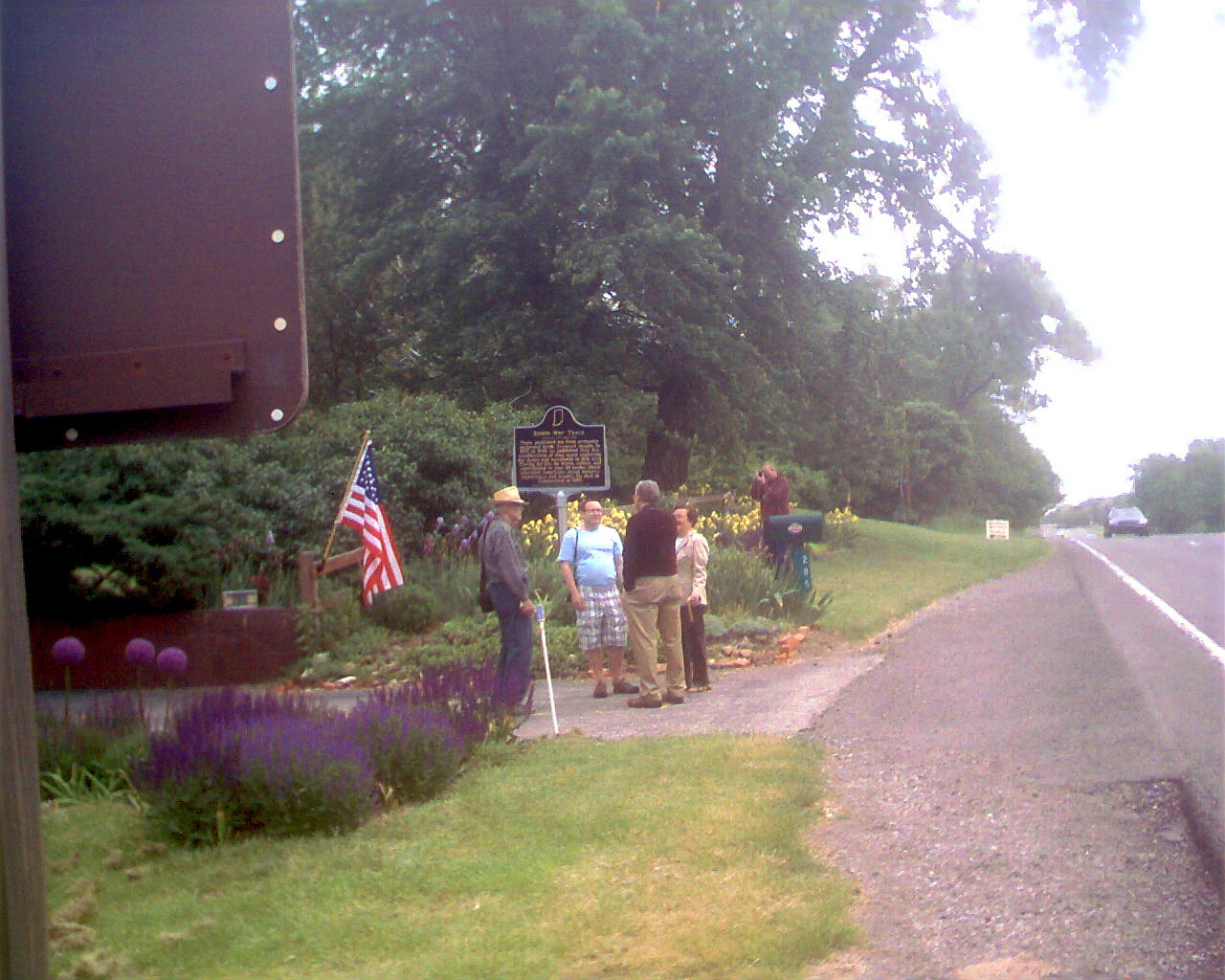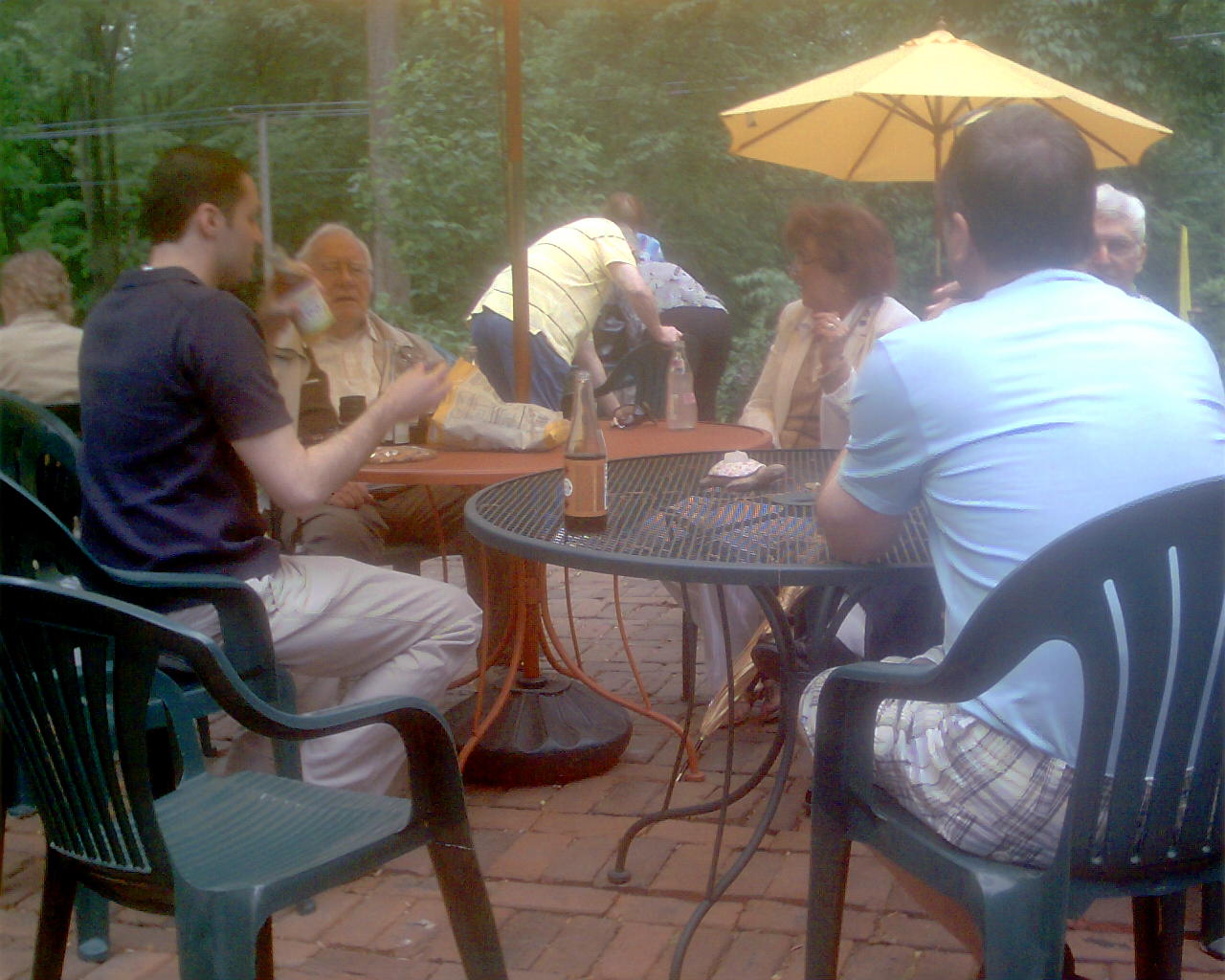 Trent is treating some of us to lunch over at the nearby Schoolhouse Shop after the marker dedication.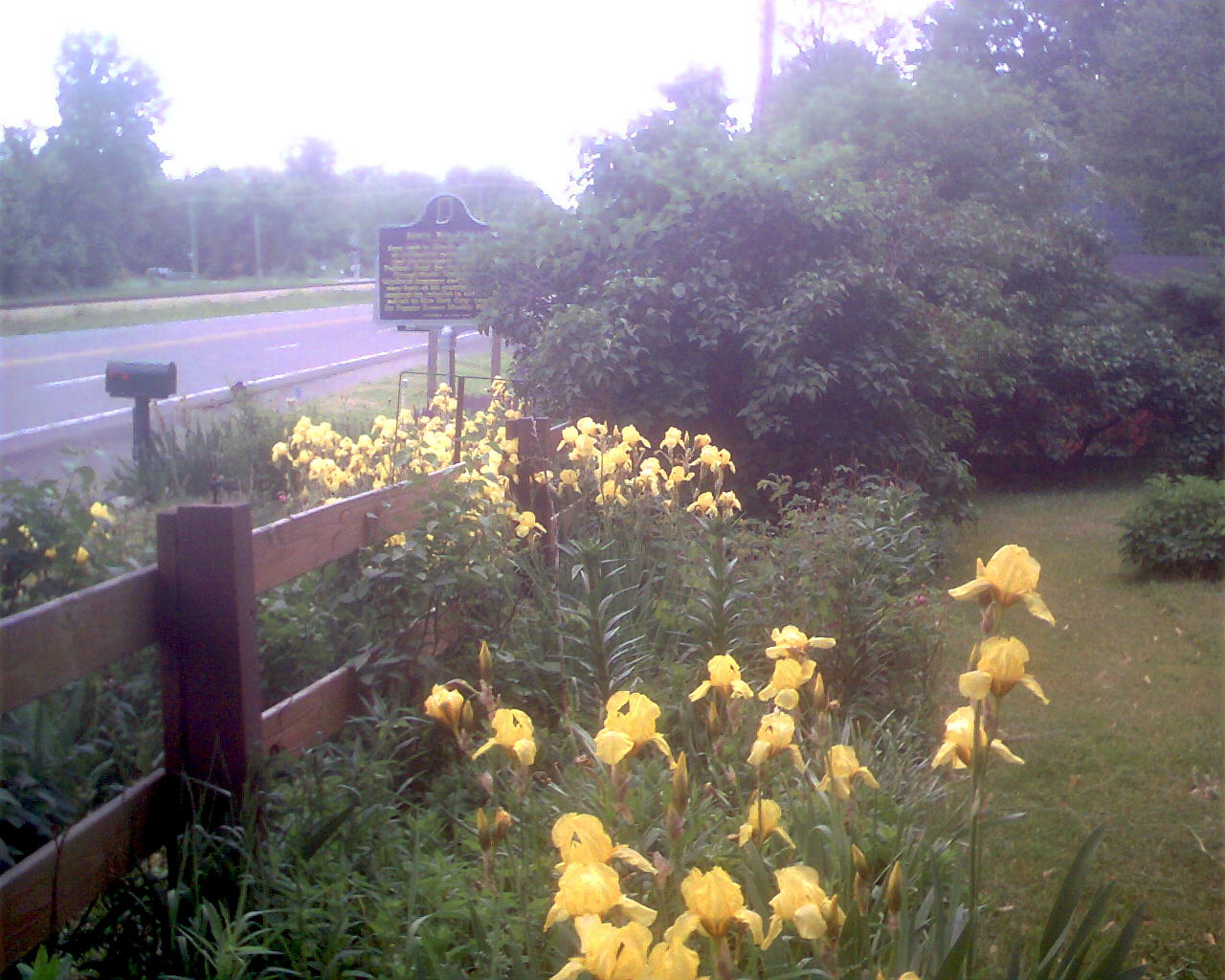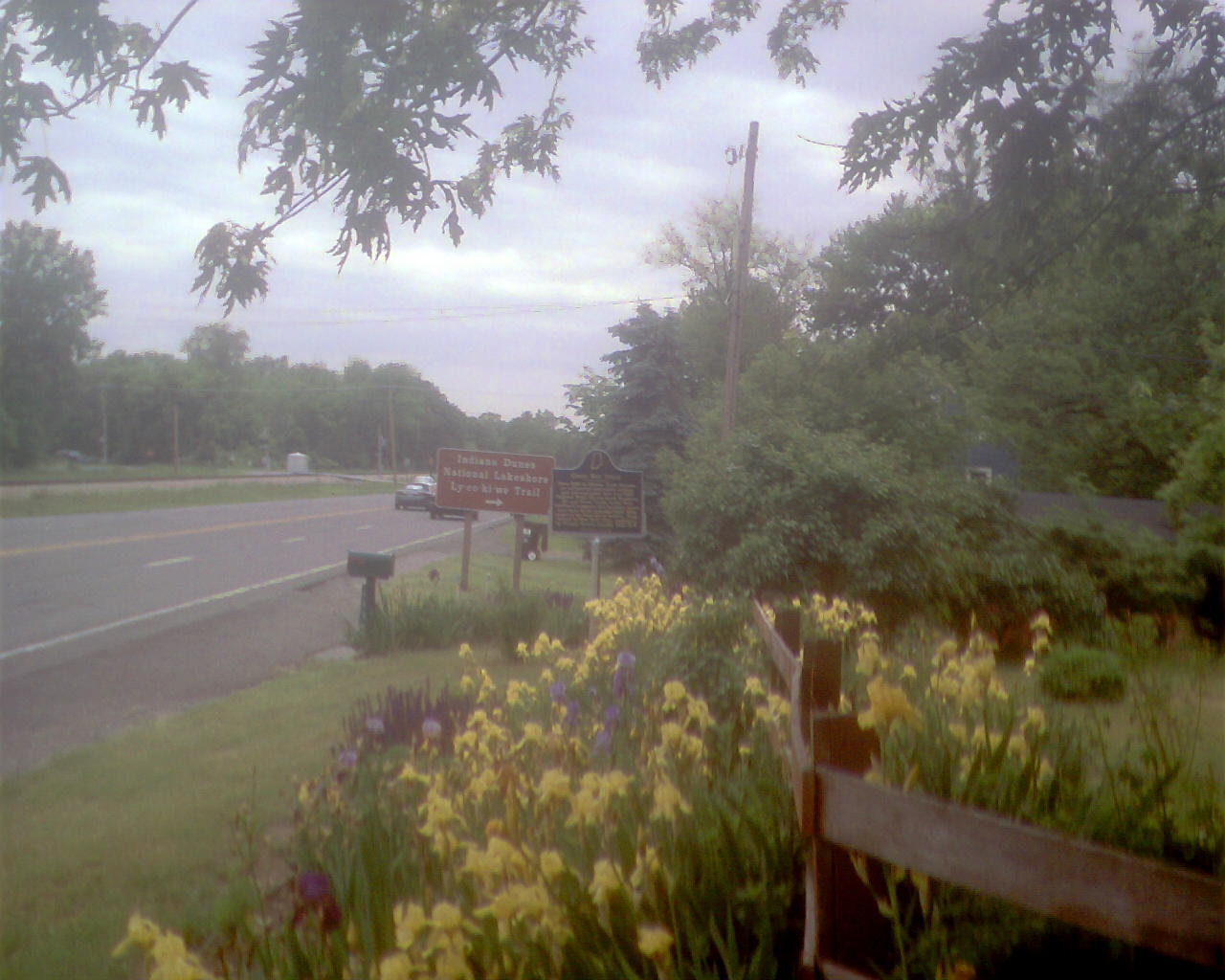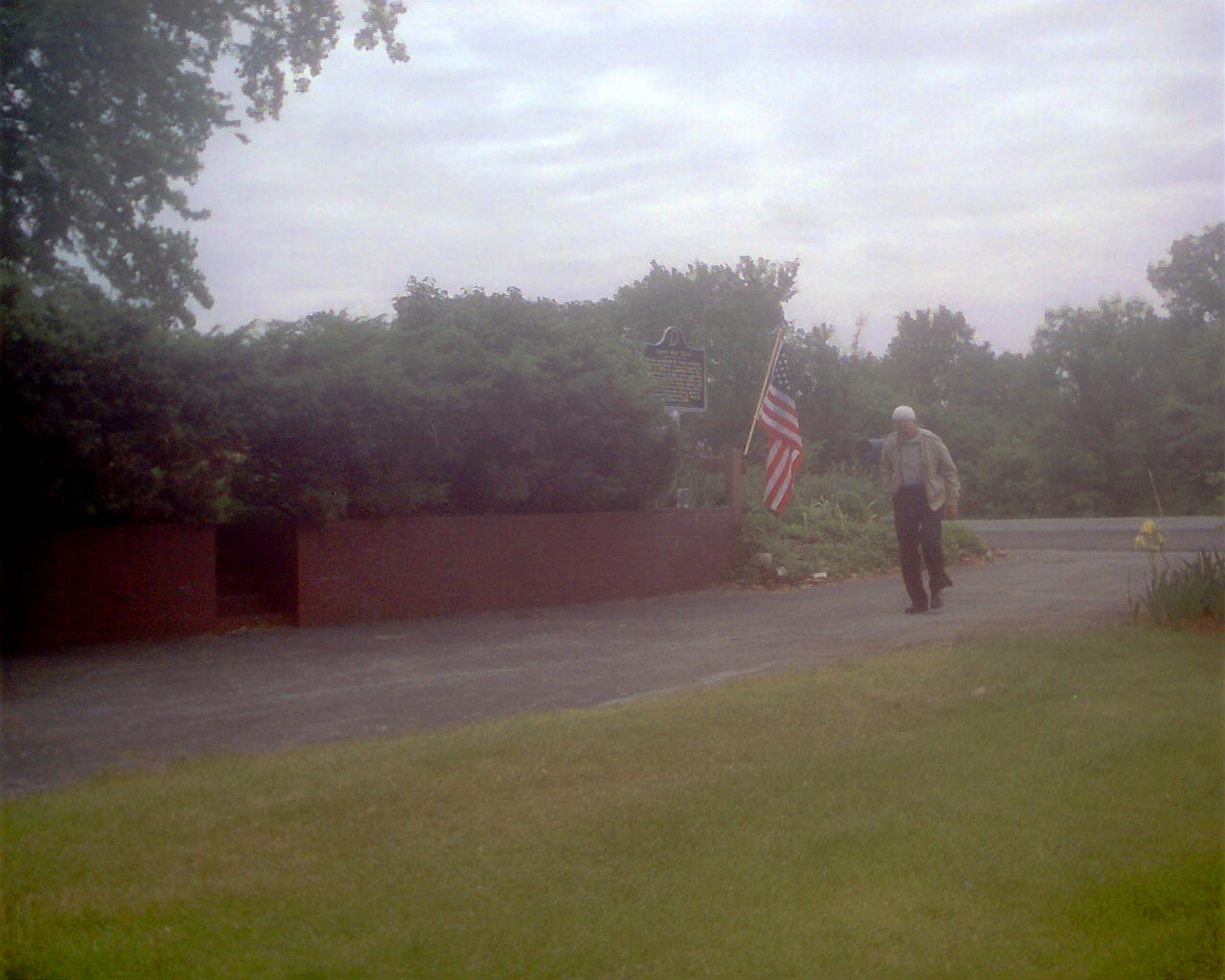 A generally grey day but that didn't keep the public away.
This page is at http://ianhistor.tripod.com/furnessville/dedication.html.
created 13th June, 2009; last edited 13th March, 2010